Shop at Oxfam's online store to enjoy beautifully crafted, artisan products for yourself or others. Treat yourself with our range of finest Fairtrade coffee and chocolate. Solve your gift-giving challenges with something special that's been hand made with love. Pick up a quirky Oxfam Unwrapped card for a gift that gives to others.
Every item you buy at Oxfam Shop comes with a positive story from the people who have made it.  
Every time you shop at our online store you're helping empower artisans and farmers from around the globe to receive a fair wage and to improve their lives.
Enjoy the quality products at Oxfam Shop and you'll also enjoy knowing that proceeds will go towards our life changing work.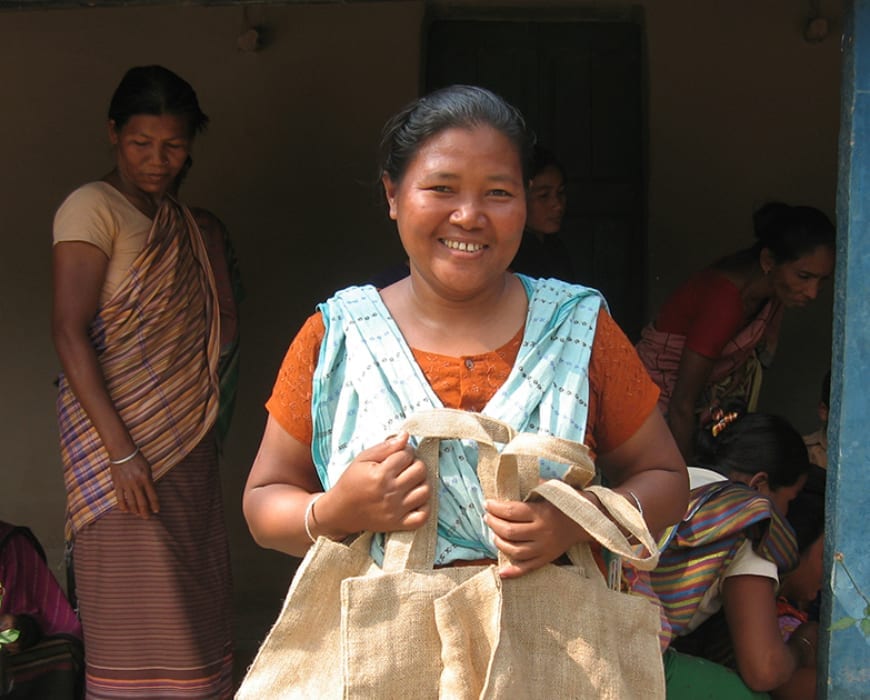 Oxfam Partner: CORR – The Jute Works

Our partner CORR – The Jute Works (CJW) is a non-profit organisation that tackles poverty in Bangladesh by empowering more than 7,000
female artisans to earn a living and thrive. Based in Dhaka, CJW is one of Bangladesh's largest exporters of jute textiles and handicrafts.
At Oxfam Shop we recognise the skill and techniques that go into making a product, the culture each product represents, the quality of the raw materials and production methods and the hard work and passion of our craftspeople. At Oxfam Shop we want to make sure that we pay a fair price for the products we are sourcing.
Everyone loves a bargain and in our culture, we're used to shopping for the best discounts on mass-produced items.
We aim to provide you – our customers – with the highest quality, value for money product. Each item we sell is unique, beautiful, and practical and — best of all — helps tackle poverty by improving the lives of artisans and farmers from poor communities.
We believe all lives are equal and no one should live in poverty. We join forces with people like you who share this belief, to empower poor communities to build better lives for themselves.

Oxfam Shop is committed to a fair and ethical trading framework.
The Fair Trade movement shares a vision of a world in which justice, equity and sustainable development are at the heart of trade structures and practices so that everyone, through their work, can maintain a decent livelihood and develop their full human potential.
In keeping with its commitment to Fair and Ethical trade, Oxfam works with artisans and farmers outside of, and beyond, certification to: build capacity; improve market readiness; create opportunities; assist in product development; support artisans and farmers in their own health, education and community programs. Not all of our artisans and farmers progress to, or be able to afford, certification our work with them also prepares our partners for certification.
Find out more about Fair Trade here.