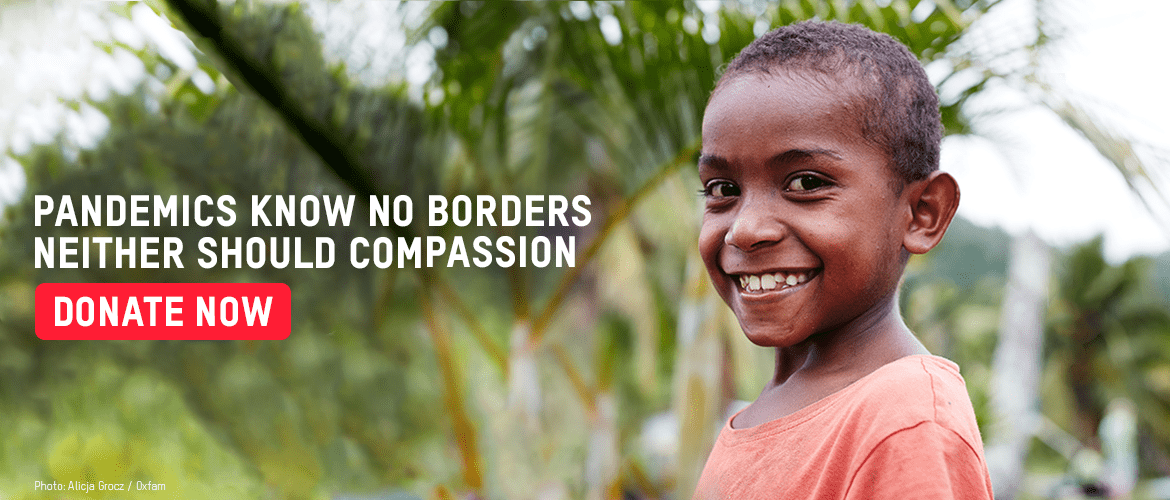 Take heart: while the pandemic knows no borders, neither does our compassion.
Imagine being a mother in the Pacific, in a remote village
where healthcare is virtually non-existent and there is no safe water to wash
your hands. You've heard of this new virus, and fear that it might come to your
community and family. You want to keep your family safe – but how?
Half of the world's population does not have access to basic healthcare. An outbreak like this will be devastating in countries lacking the resources to cope.
Right now, Oxfam is helping the people most at risk in the world. A donation from you today will help save lives, make sure people have safe, clean water and toilets, and provide affected communities with accurate information and advice.
With your help we are also preparing to respond should Covid-19 spread in the Pacific. We are strengthening our relief stocks with life-saving hygiene products, sanitation and safe water equipment. Our staff and local partners are in communities promoting good hygiene for people most at risk, and providing accurate information that local communities can use and understand.

You can save lives and help stop the spread of coronavirus by donating today.