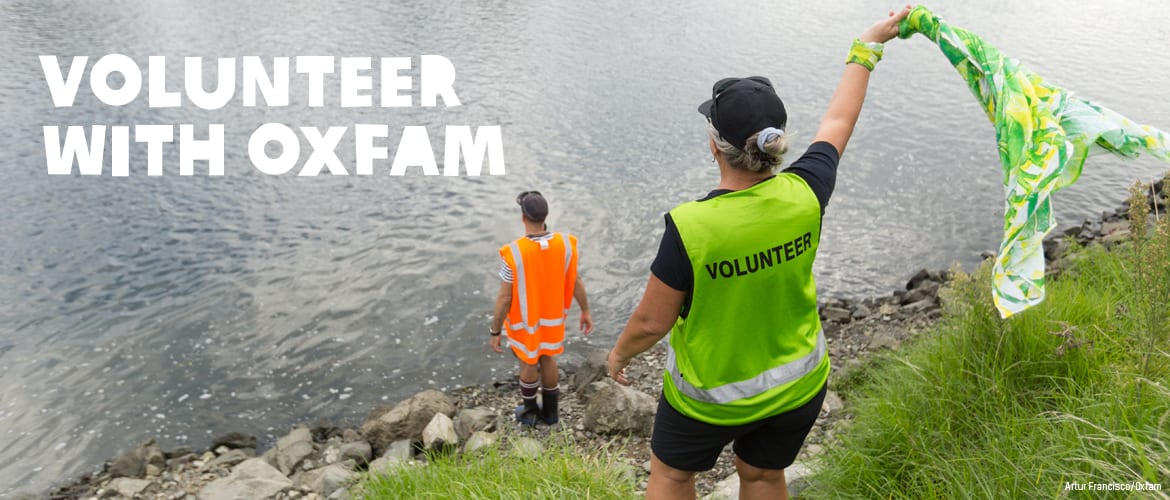 Your time, skills, energy and experience can do a world of good.
As a volunteer, your time, energy and experience can help Oxfam to achieve our goals. Volunteering at Oxfam is a unique opportunity to gain and share skills in a range of areas. The majority of our volunteers are based at our Auckland office supporting Oxfam with a variety of tasks.
Read one Oxfam volunteer's story here.
Your hours can be flexible and you don't have to commit to a long-term position. Volunteers are often needed to help out during busy times, such as
during events like Oxfam Trailwalker
. We are not able to place every new volunteer right away, but we will contact you if a position becomes available.
Thank you for your interest in volunteering with Oxfam New Zealand. We couldn't do it without you!
To register your interest, get in touch with our Volunteer Co-ordinator Aodhan Taylor-Innes at Aodhan.Taylor-Innes@oxfam.org.nz or 0800 600 700.
In the email please include your name, contact number, areas of interest/expertise and a CV if relevant. Bryony will be in touch with your shortly.