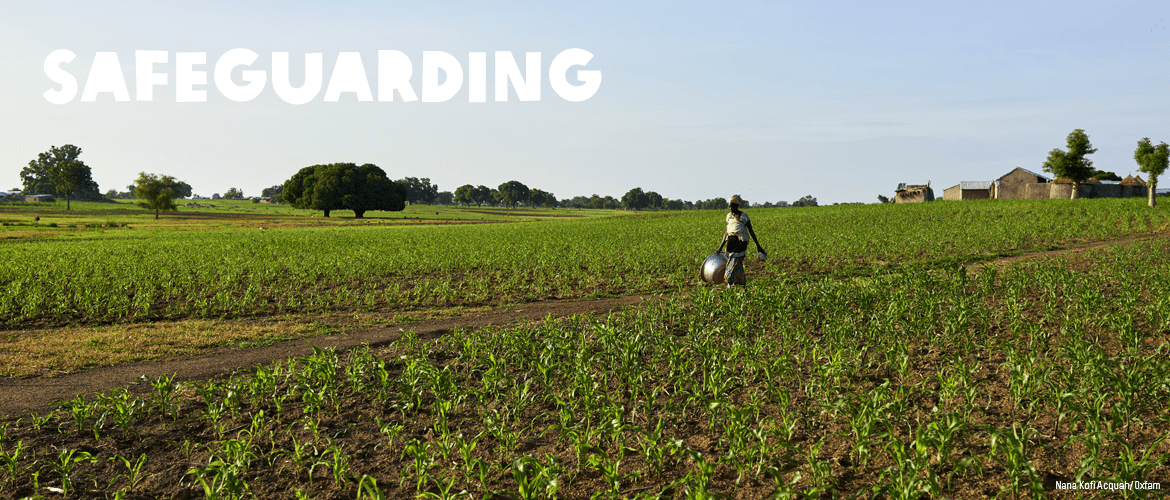 Oxfam is committed to upholding the highest ethical standards.
Oxfam is a confederation of 20 independent charitable organisations focusing on the alleviation of global poverty. We employ over 10,000 employees and work in more than 90 countries. Oxfam is committed to upholding the highest ethical standards. And to providing a diverse and safe work environment for all of our employees. This includes where they are employed, as well as the communities we work with. Last year, Oxfam invited a group of external experts to review the culture across all of the Oxfam confederation. We asked the Independent Commission to highlight weakness in our culture against the highest standards. The
final report
and its recommendations have now been published. We welcome the report which recognises Oxfam's global commitment to this process and the progress achieved in each Oxfam around the world. The report has made a number of recommendations that we are implementing, including appointing a global Chief Ethics Officer, and other positive initiatives to further boost our safeguarding capacity. All of Oxfam, including Oxfam New Zealand, welcome this report and are utterly committed to challenging abuses of power and privilege within Oxfam, as we do externally. While Oxfam New Zealand and the countries we work in were not included in the report's investigation, we have a duty to those we work with, our staff, donors and supporters, to continue 'zero tolerance' of any misconduct where ever we work. In order to strengthen our safeguarding policies and practices, we have set a 10-Point Plan in place to ensure our values are upheld throughout the global organisation.
What we have done so far:

An investment of more than €3m 
to implement new safeguarding practices and culture change, doubling the size of the team dedicated to handling cases of abuse, harassment and sexual misconduct.

'Safeguarding Focal Points' 
(trained staff who are initial points of contact for staff greviences and lead on preventative measures) in all 67 Oxfam program countries.

New
global reporting and whistleblowing systems 
in five languages, such as emails, hotlines and websites, to 
report cases
 of misconduct and abuse.

Ensuring that all staff understood and signed Oxfam's updated
Code of Conduct
, ratified in October 2017 by Oxfam's Executive Board, and which explicitly forbids behaviours witnessed in Haiti.

New harmonised policies
in place on child safeguarding, and protection against sexual exploitation and abuse.

A stronger system for
checking and providing references 
to ensure that Oxfam references are not given to offenders seeking jobs elsewhere. Read our
10-Point Plan here
and
our latest Progress Report here.