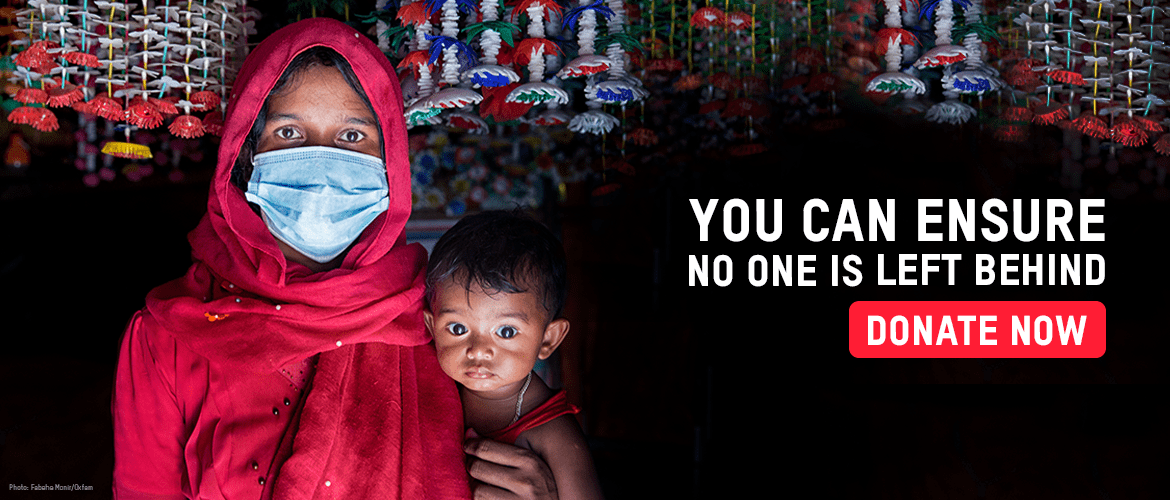 Coronavirus crisis: you can help save lives
You've been told to practice physical distancing, wash your hands and test for Covid-19 if you feel sick. What would you do if your situation prevented you from doing these three crucial tasks? How would you feel knowing these necessary measures could save your life?
Nur Jahan*, a Rohingya refugee living in Cox's Bazar, Bangladesh, urgently needs your help. There aren't enough resources in the refugee camp where she lives to stop the spread of coronavirus. When the virus takes hold, the camp's medical services won't be able to cope with the volumes of people who are dangerously sick.
The Rohingya refugee camp is one of the most at-risk places in the world. Over 855,000 refugees live in extremely overcrowded conditions. Forty thousand refugees – roughly the population of Whanganui – are packed into a square kilometer. Flimsy tents are built on a steep hillside and are vulnerable to cyclones and heavy monsoon rains which cause flooding and landslides. Storms make the ground so wet and muddy that it encroaches into shelters leaving families with no dry ground to sleep on. Can you envisage surviving in a place like this? Everyone is coughing, sneezing and breathing in the same air.


You can help save Nur from deadly threats she faces on a daily basis including coronavirus. Your generosity can give her the basic necessities she needs to protect herself and her family.