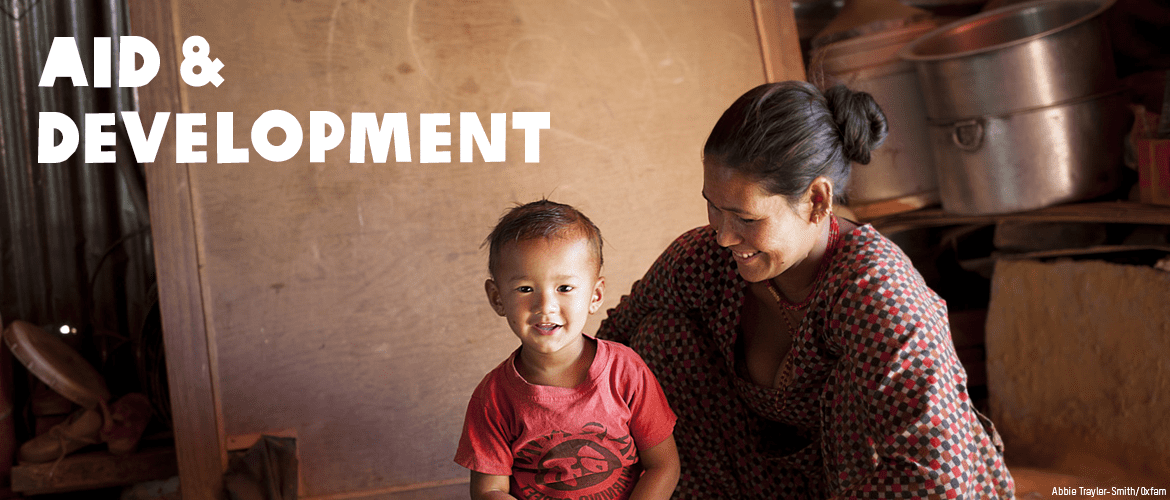 Aid is critical to reducing poverty in developing countries.
Because aid really works. Millions more children around the world are now going to school – developing the skills needed to make a decent living and increasing their chances of breaking free from poverty. Water and sanitation projects are now making it easier for people in developing countries to have access to clean, safe water – improving the health and livelihoods of some of the world's poorest people. But there is still more to be done. Oxfam is working hard, encouraging governments such as our own New Zealand Government, and international organisations like the UN to meet their promises on aid, and to spend it more effectively – by targeting people who most need help.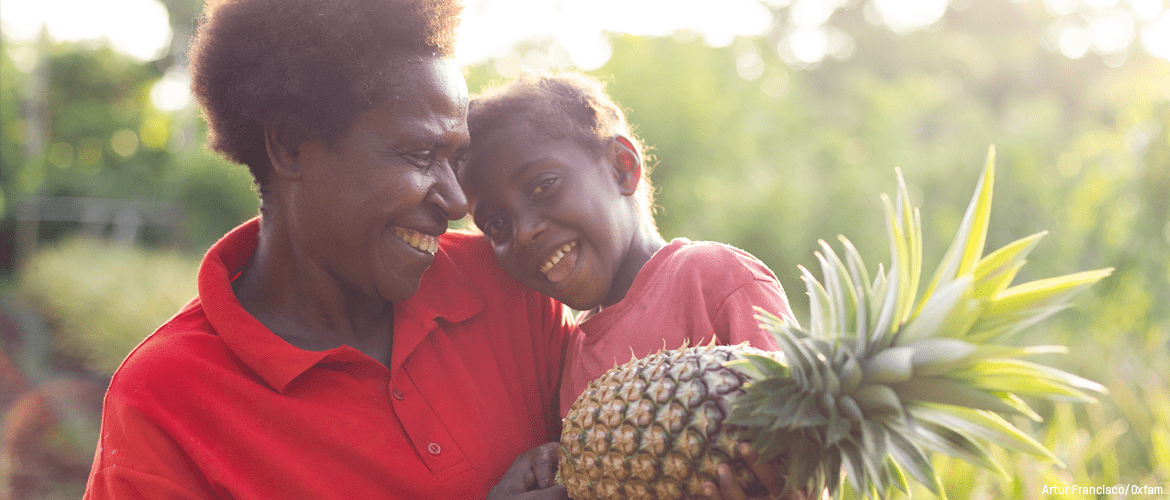 Why should NZ commit to 0.7 percent of GNI spent on aid?
As many as 1.4 billion people in the developing world (one in four) are living in extreme poverty, on less than US$1.25 a day, according to the World Bank. If you take one of our closest neighbours, Vanuatu, at least 40 percent of the population lives below the National Basic Needs Poverty Line.
Oxfam believes New Zealand can do better. We need do our fair share in the fight on global poverty, especially in the Pacific, by reaching 0.7 percent Gross National Income (GNI) for overseas development by 2015. WE may not feel rich but New Zealand is collectively the 20th richest country per head out of 177 countries in the world, so we can afford to help the poorest in other countries. Moreover, a 2007 survey undertaken by UMR Research found that 76 percent of New Zealanders supported giving Overseas Development Assistance (ODA) and more than 60 percent of New Zealanders supported meeting the 0.7 percent target.
We should not only give aid because of a moral commitment to help others, but helping others in other countries will also make this a safer and more secure world for all. We welcome the recent increase in ODA in recent years but New Zealand was still only ranked 17th out of the 22 OECD countries for overseas aid spending per capita in 2007 as a proportion of national income.