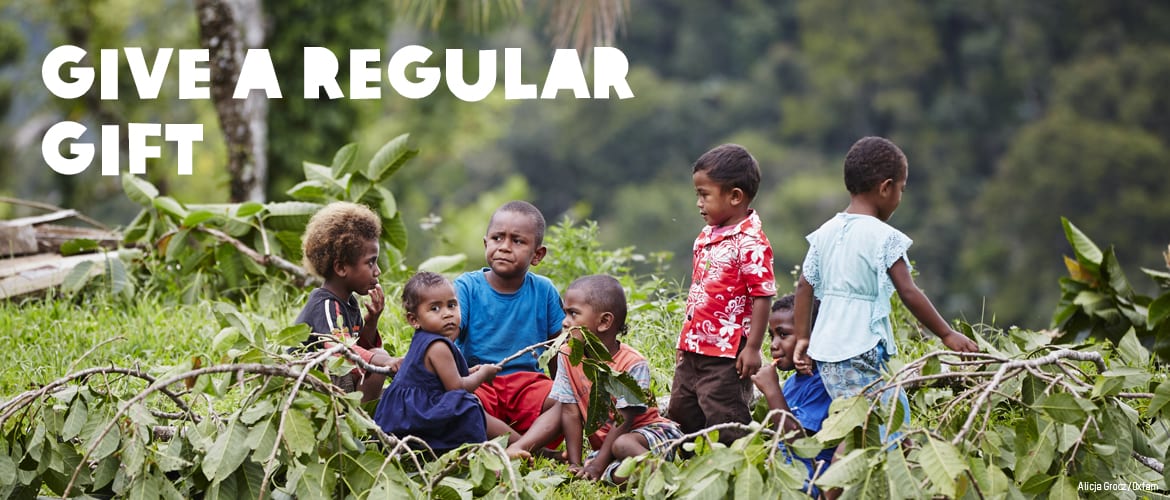 ---
Do you want to change lives and make a difference in the world? Incredible things can happen when we work together. Joining You & Oxfam is one of the best ways to support what you're passionate about. By making a regular donation – weekly, fortnightly or monthly – you're empowering communities to build better lives for themselves. This tax-deductible donation goes to work right away.
What is You & Oxfam?
You & Oxfam is a community of our incredible supporters who regularly contribute towards ending poverty and injustice. Together, we deliver long-term, life-changing solutions. We strive for a fairer, safer and more sustainable world. Our values include showing kaha (courage), seeking tika (justice) and manaakitanga (connectedness). Find out more about how we work here.
What difference does my regular gift make?
When you join You & Oxfam, you enable life-saving solutions, empowers communities and make a real difference for those living in poverty. Together we confront the problems that keep people poor – including inequality, discrimination against women and climate change. By donating regularly, you will help feed a family, send someone to school, turn on a tap for an entire community or deliver vital sanitation and hygiene services. Read stories of your impact here.
Will I see my impact?
Sharing the difference you've made is incredibly important to us. We love to stay in touch and show your impact. You'll meet the lives you've changed, see your donation in action and also learn more about the work we do. Together, we can beat poverty for good. Join our community today.
---