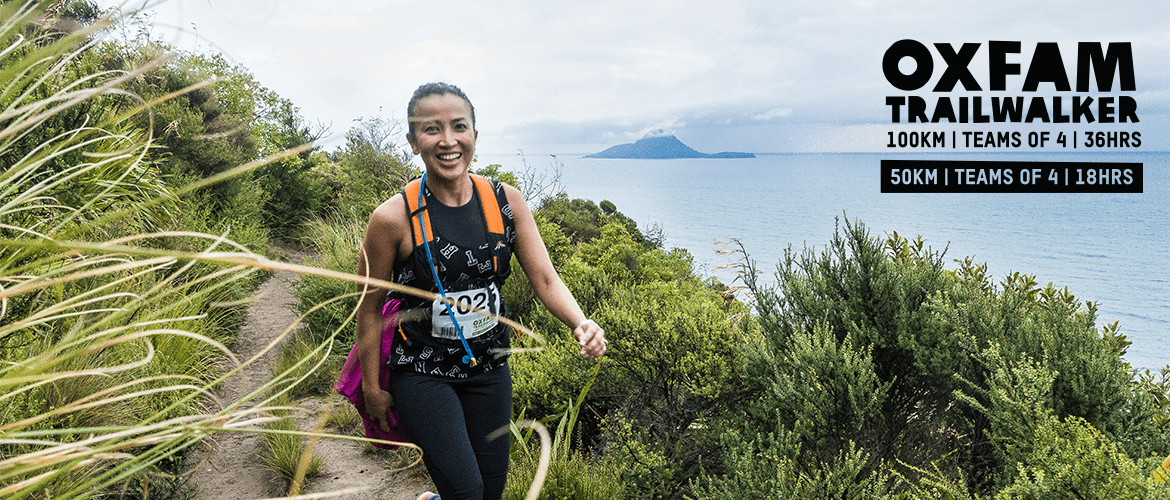 Since our launch last month, we have seen an incredible response with people stepping up to take on the Oxfam Trailwalker challenge. Already more than HALF of participant spots are filled and we want to make sure you don't miss this once-in-a-lifetime opportunity.
During the past month, we've been on the phones answering your questions as well as chatting to people about the event. We've heard so many great reasons why people are getting involved and want to share them with you…
1. Explore New Zealand's finest: For the first time in its history, Oxfam Trailwalker will take place in the stunning Taranaki region. It's an opportunity after the lockdown period to get out, support domestic tourism and experience a brand-new trail – exclusive only to Oxfam Trailwalker participants.
2. Tick it off your bucket list: You probably know someone who's taken on the Oxfam Trailwalker challenge – and had the blisters to prove it! Oxfam Trailwalker might have been on your bucket list for some time and this is your year to conquer it. There's no time like the present!
3. A physical challenge we're up for: People from all fitness levels are stepping up to take on the trail. Whether it's to get fitter, push yourself out of your comfort zone, or be a great role model for your children, Oxfam Trailwalker is sure to push you to your limits for an incredibly rewarding experience.
4. Bond with friends and colleagues: It's a great excuse to round up your mates, get active and make memories with those you are closest with. Past participants have told us it's a memory they reflect back on often and something their friend group will cherish for a lifetime.
5. Do your bit to help make the world a better place: With the world in its current state, we all should pitch in and lend a helping hand. When you participate in Oxfam Trailwalker, you'll give families living in poverty access to basic water and sanitation while providing a safe environment for them to thrive.
Don't forget – early bird pricing ends 31 August so take advantage of the discounted rates while you can!

We are here to help you smash your goals and would love to hear from you. Do give us a call on 0800 600 700 or email us at info@oxfamtrailwalker.org.nz if you have any questions.