Story by Kamilo 'Ali, Oxfam's Polynesia Micronesia Livelihoods Programme Manager, 13.10.2017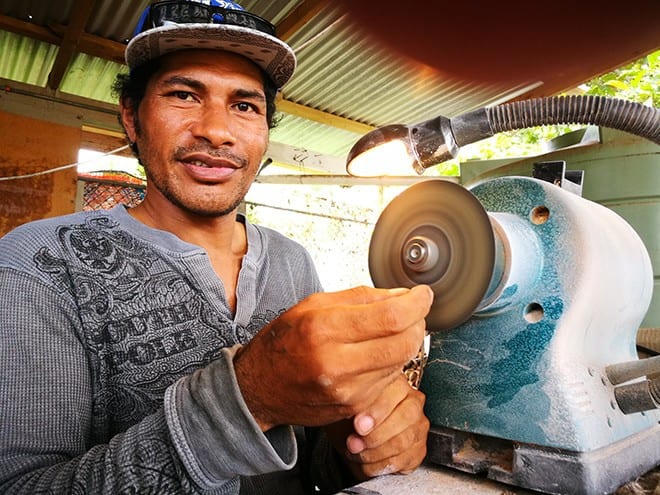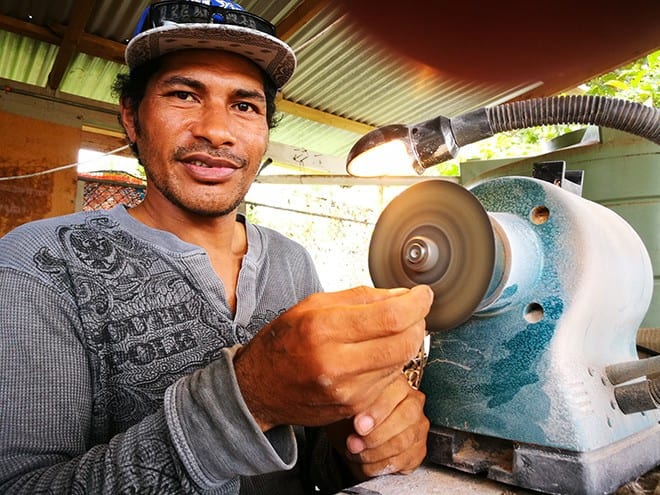 Seven years ago, Sione Te'i fell from a multi-storied building and completely paralysed both of his legs. He's confined to a wheelchair 24/7, with his legs covered, which seriously limits income-generating opportunities for him.
As a way of making money, Sione used to help out a friend whose livelihood is making and selling carvings – however, this income was not reliable. Sione would only earn money if the carvings sold.
"Some weeks I would get $30 pa'anga [approximately NZD 20], max, and other weeks I would get nothing. My wages depended on the sales of the carving that my friend made."
In order to earn a more stable living, Sione started working for the Tonga National Youth Congress (TNYC), who Oxfam has been partnering with since 2011. The partnership started with a focus on sustainable livelihood sources for young people, with an emphasis on sustainable farming to conserve the fragile, land-based resources. TNYC seeks to ensure that their projects are inclusive of people living with disabilities, in order to reduce the barriers they face to accessing secure livelihoods.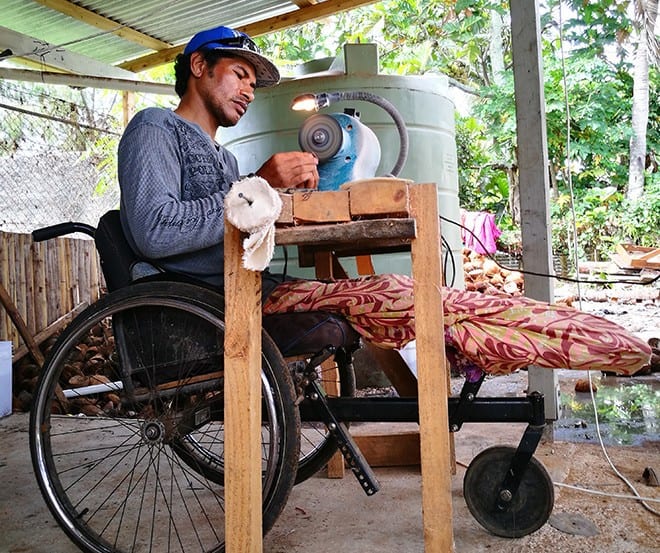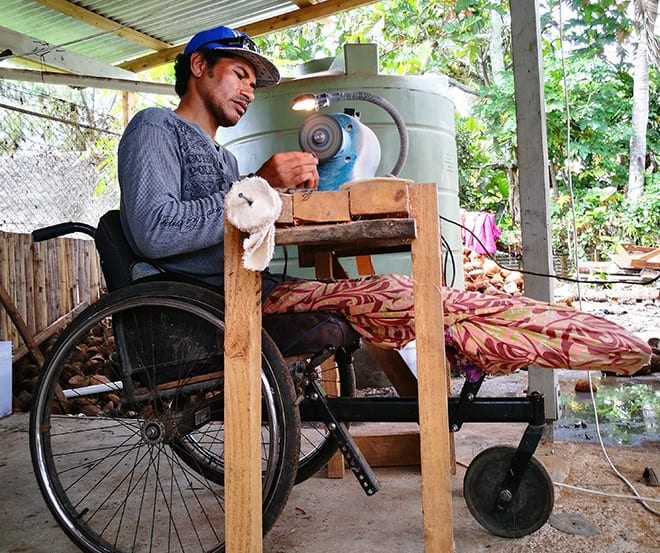 Oxfam's Rural Enterprise and Sustainable Livelihoods in Tonga (RESULT) project, in partnership with TNYC, has the goal of establishing a viable youth-led and community-focused business, selling virgin coconut oil and dried vanilla bean. The establishment of this business aims to generate sustainable cash flow to support TNYC's non-commercial social activities, as well as providing employment opportunities to unemployed youth, and creating an environment that will allow them to flourish. RESULT staff saw the opportunity to use the coconut shells from the VCO, which were initially simply discarded, to be turned into handicrafts and carving.
That's where Sione comes in. With the skills he gained from helping his friend make and sell his carvings, he now produces and sells handicrafts from coconut shells as a part of the RESULT project.
Sione is happy that, through this, he can earn an income he can rely on.
"I now earn a more stable income here at TNYC of $100 pa'anga [NZD 65] a week."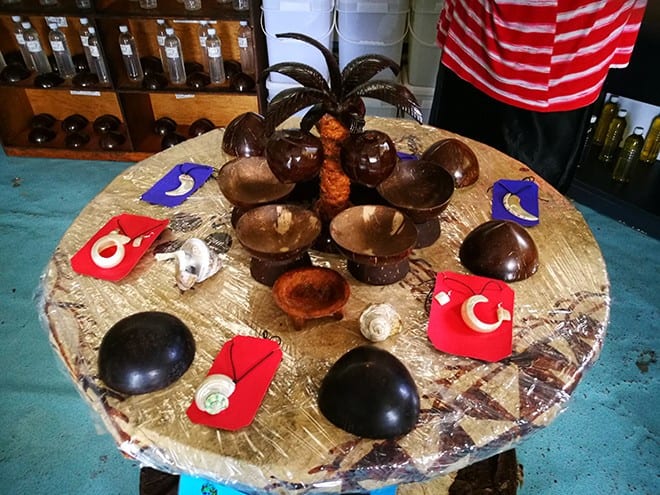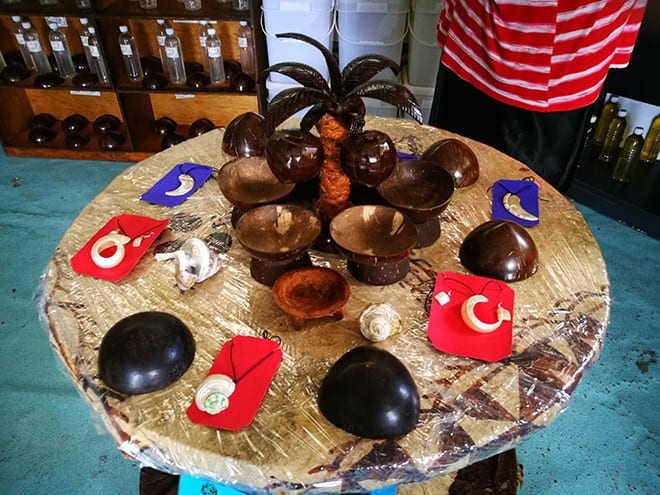 TNYC provides transport for Sione to and from work, and they also take him home when he needs to use the toilet.
"If the toilet facility here at the TNYC was fully enclosed I would not have been needed to be taken home to go to the toilet during working hours."
Sione's goal is to get himself his own carving tools so he can work from home, where he is most comfortable.