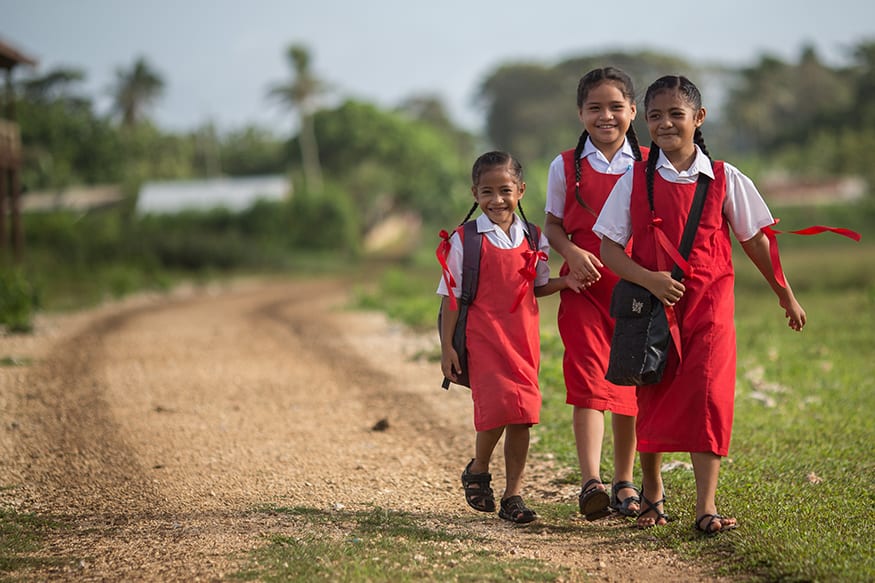 Giving someone a thoughtful and ethical present always feels good, but by giving an Oxfam Unwrapped charity gift card, you're being generous in more ways than one.
We've rounded up the top five ways you're helping to make a positive difference in the world when you give an Unwrapped charity gift card this Christmas.
1. You're fighting to end poverty
All gift cards support Oxfam's work and offer people in the Pacific and beyond the opportunity to earn a sustainable income. They help to provide training, support and resources to make sure small businesses thrive, in the face of challenges that can affect farming and fishing, such as climate change.
2. Helping families in crisis
Oxfam provides resources for those affected by natural disasters or displaced by conflict. Proceeds from Oxfam Unwrapped support the many humanitarian relief efforts around the world by providing food, clean water, solar lights and bedding to families in need.
3. Supporting women's rights activists
By choosing an Oxfam Unwrapped gift card, you're assisting the work of women's rights activists around the world, who are calling for gender equality and an end to violence against women. Oxfam supports training for campaigners in countries such as Vanuatu, so they can educate others on creating a safer, more inclusive community.
4. Empowering curious minds with education opportunities
Education is a key pathway out of poverty, and improving access to education can change lives around the world. From Papua New Guinea to Pakistan, Oxfam helps to support teachers and provide resources such as books, blackboards, pens and clean water.
5. Spreading our mission to end the injustice of poverty
By sharing an Oxfam Unwrapped gift card with family and friends you're helping to spread the word about the positive impact that can be made in communities around the world. It's also an excellent way to educate younger family members about the diverse lives of families around the world. The more people learn about Oxfam's life-changing programmes, the more successful we'll be in creating a world free from the injustice of poverty.
Shop now to see the full range and learn more about the communities each Oxfam Unwrapped gift card supports.