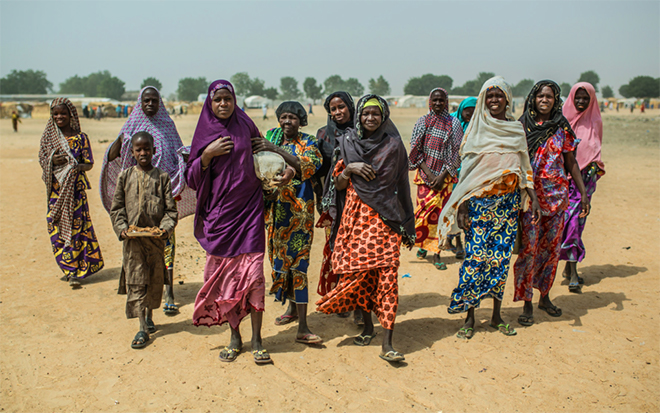 Women bear the brunt of the battle against hunger, but they're also a powerful force capable of feeding their communities.
World Food Day is dedicated to raising awareness of hunger and working to ensure food security for all. This year, we're shining a light on the women on the front lines of the battle against hunger in places like South Sudan and Ethiopia, where millions are at risk of starvation.
When hunger strikes, women are more likely to be affected. But women also have the power to overcome hunger and provide food for their families and communities. In fact, in sub-Saharan Africa, women are responsible for 50-75 percent of agricultural labour. They're growing the food — but they're often not getting the resources they need to really put an end to hunger.
Meet five women fighting hunger in their communities. Whether they're growing food so their kids can eat or forming cooperative to bolster food production, they're not backing down.
LINA, South Sudanese refugee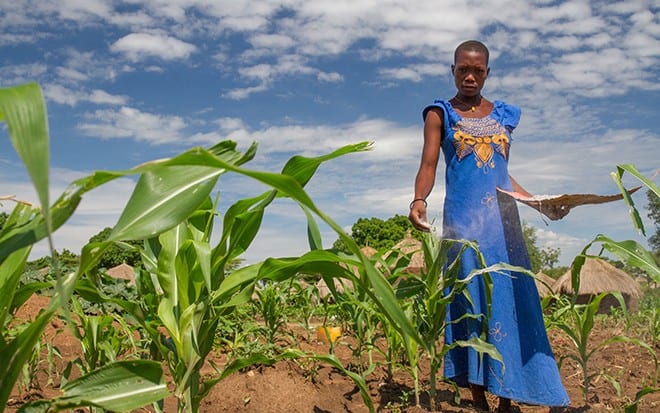 Lina is one of the one million refugees who have fled conflict and hunger in South Sudan and settled in Uganda. While she has found relative safety there, food has been hard to come by.
Lina lives at the Bidi Bidi refugee settlement, which opened in August 2016. Like many of her neighbours, she's started to cultivate some land to grow food. Something has been pestering her corn patch, so she's had to get innovative, sprinkling ash from her cooking fire to fight off the bugs. The corn will be an important supplement for her family of six, since food rations at the last distribution were cut in half.
KITABE, Ethiopia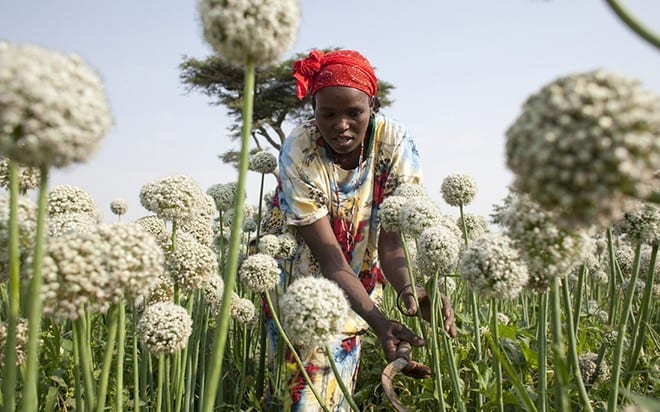 Kitabe is a member of a cooperative organized by Oxfam and partners in the Oromia region of Ethiopia. Through the project, she received a loan to improve her onion farm. She was scared and reluctant to join the project at first — because as a poor woman, her status in the community was low.
Now, she says, "The biggest thing I have learned is to be fearless, and I fear nothing now."
"It's much easier for men. They get up early, eat, and go to farm. They spend all day working on the farm or supervising. For me, it is double the job. I have to work on the farm and look after my family."
Kitabe meets with other women in the community regularly to help deal with these issues. "We discuss our challenges, our work. We work together in groups. When I struggle to read all the women come to support me."
ESTHER, South Sudanese refugee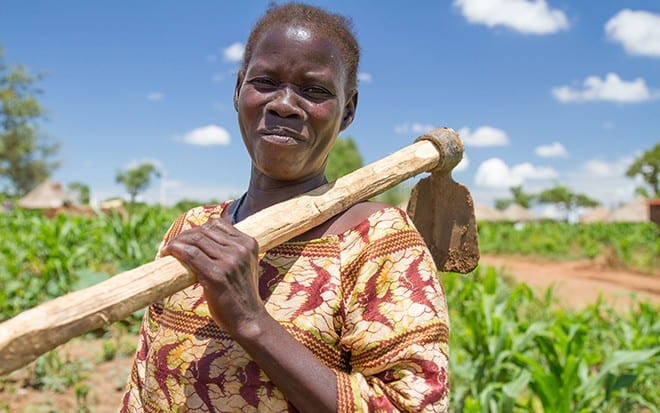 Esther, a widowed mother of six, isn't a farmer by profession. But she has to grow her own food to feed her family.
She fled from South Sudan to Uganda to escape conflict. Now in Bidi Bidi refugee settlement, she's planted cucumbers, corn, pumpkins, peas, and herbs. "I planted because of hunger," she says. "It's not really enough."
THERESIE, Rwanda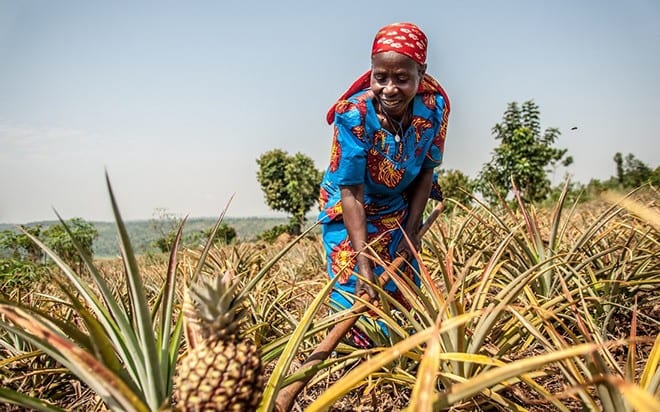 Theresie sells pineapples from her farm to Tuzamurane pineapple cooperative, which sits in a small village at the top of a hill in Kirehe, Rwanda. Fittingly, the name literally translates to "lift up one another."
Since joining the cooperative, Theresie makes more money and is able to grow more food. She also feels like she has more of a voice in her own home.
"I would tell other women to come and join the co-operative and become pineapple farmers, that they shouldn't be cultivating on their own, that they should work together with others in order to increase their production," she says.
"What makes me proud is collaborating with my husband. In my point of view, happiness means feeling comfortable at home, getting advice from your husband and vice versa, understanding each other, and fairly enjoying your income."
FLONIRA, Rwanda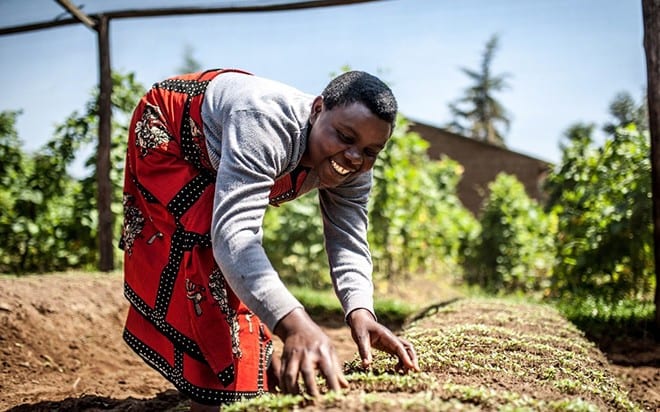 Flonira lives in Musanze District, Northern Rwanda, where she is part of a tamarillo (tree tomato) cooperative.
"Women had no voice in this community," explains Flonira. "They had no right to join other women."
But that changed when the cooperative formed. "They [men] saw us being self-reliant – bringing home money, bringing sugar for porridge, they have really changed their mindset on women. The coop has changed women's lives in this community."