Just over a year ago, on February 20th 2016, one of the most severe cyclones the Pacific has ever seen hit Fiji. Cyclone Winston had an average wind speed of around 230kph and affected 62% of Fiji's population.
30,369 houses, 495 schools and 88 health clinics were destroyed, and 44 lives were lost.
But – thanks to you, Oxfam was able to respond immediately. And just over a year on, this is what we have achieved: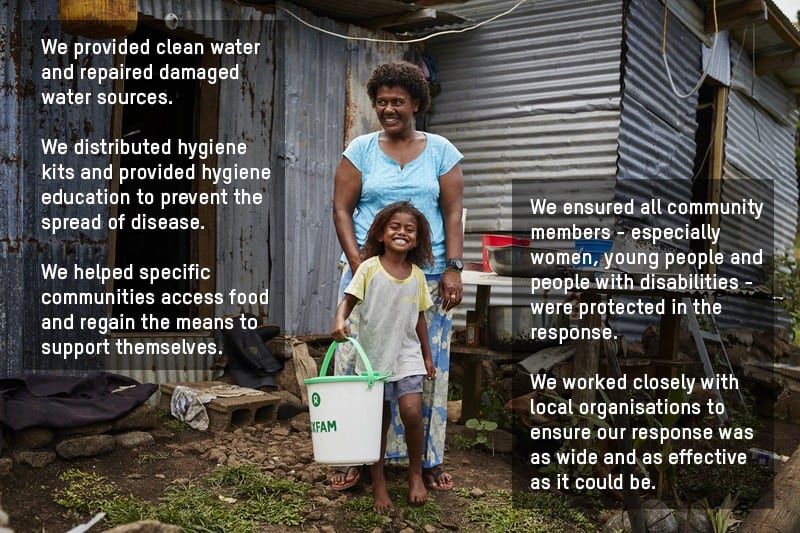 Photo: Alicja Grocz/Oxfam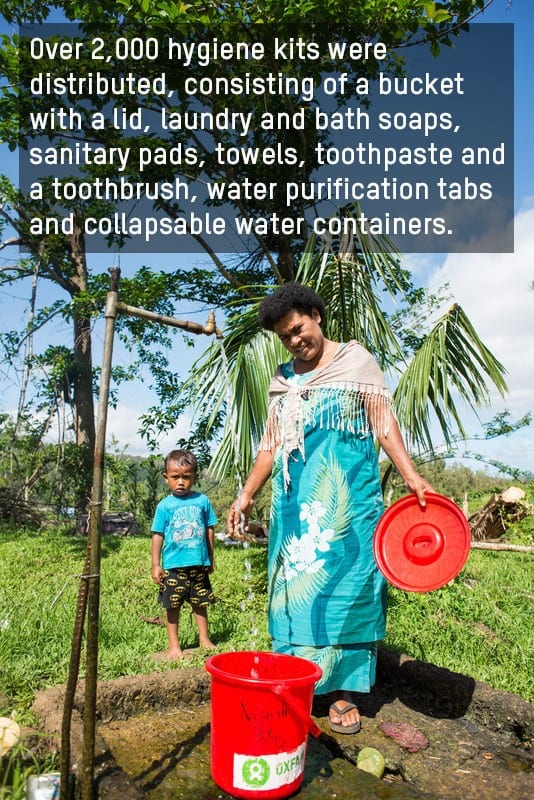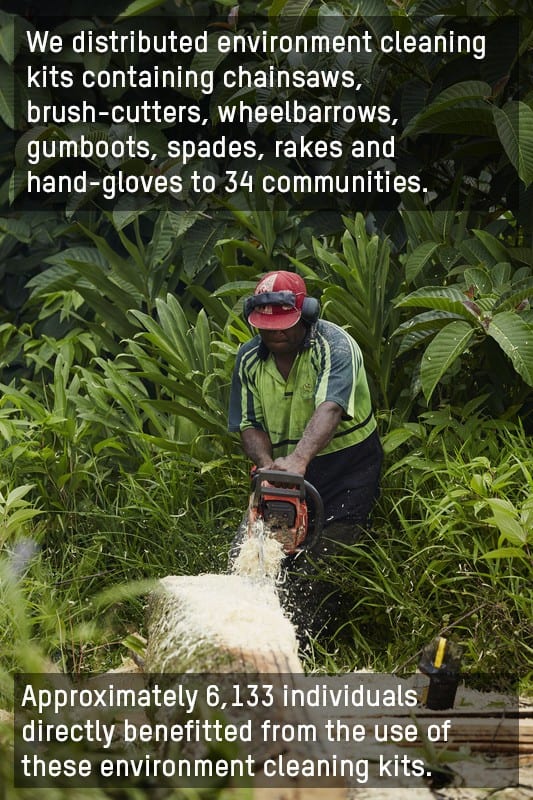 Photo: (left) Alfredo Prado/OxfamAUS; (right) Alicja Grocz/Oxfam
In addition…
We constructed 234 single toilets and 24 other toilets attached to communal structures, as well as repairing 601 damaged ones. Drainage improvements were made, including the unblocking of drains and the removal of stagnant water.
Ilisoni (below), 28, suffered a stroke that left him confined to a wheelchair. His home was flattened by Cyclone Winston, forcing him to spend months living in the community hall before the people in his village could build a new house for him. Before the cyclone there was no bathroom near his house, so a family member would have to carry him to the nearest toilet.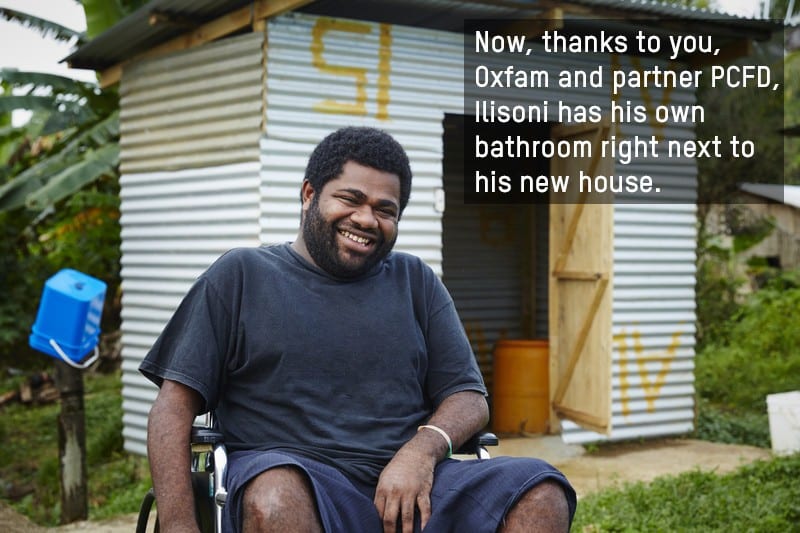 Photo: Alicja Grocz/Oxfam
We conducted a series of community health worker training sessions which 240 individuals completed.
We restored water supplies:
127 damaged water supplies were repaired

75 tap stands were built

53 showers were constructed

38 new water tanks were built

12 spring water sources were cleaned and are being protected

25 rain harvesting systems and water mains were repaired in 24 communities

76 affected communities and 4 schools received sanitation improvement works
"The tanks were constructed back in the days when I was still a student it worked only for one year and something broke down that remained unrepaired for the past 8 years, it took Oxfam a few hours to repair." – Simione Koroicakou, Verevere community, Ra Province, Fiji.
"The community is now aware of the importance of Healthy Living in our community, the importance of wash, the caring of young children in the village, the cleaning of the village drain and the cleaning of our village at least every two weeks. The people have come to realise the importance of health and hygiene and of water treatment. The community has made good use of the water tank". – Anasa Sevukiwai, 52 year old male, Raviravi Village.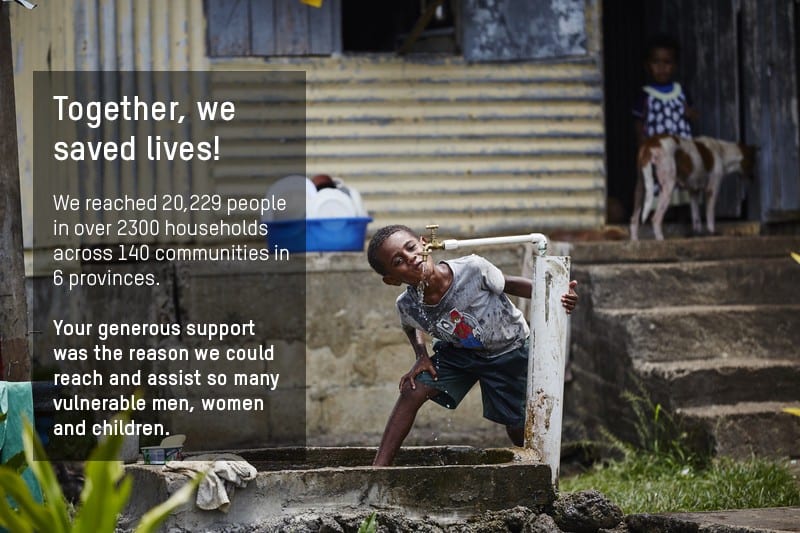 Photo: Alicja Grocz/Oxfam
Oxfam's Cyclone Winston response is earmarked to finish in June. Our main focus for these last few months are on enabling those affected by the cyclone to rebuild their livelihoods, access basic necessities and improve their access to services to ensure their long-term recovery.
This is your response as much as it is ours. You have reconstructed villages and provided people with life-saving aid. You have rebuilt lives and given people hope. You have set people up for a stronger future.
From the bottom of our heart – thank you.