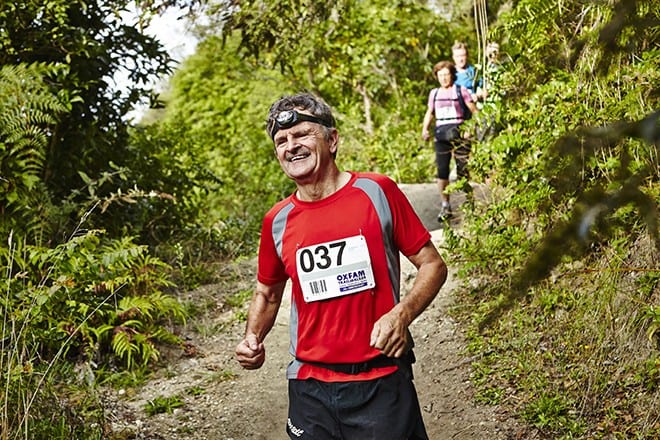 After suffering from a massive brain bleed two years ago Dennis Sanders was told to avoid rapid arm movements, though fortunately for this Oxfam Trailwalker stalwart, rapid leg movements wasn't off the cards.
So he set about tackling his eighth 100km Trailwalker in Taupo in 2015. His team came in 7th in a time of 16 hours and 22 minutes.
"When I crossed the finish line, I got this great sense of relief that I could do it. I especially wanted to do Oxfam Trailwalker that year because I wanted to show people that they don't have to be concerned about me. In the end, the only damage was to my feet – I lost four toenails that year."
The brain bleed came on top of a diagnosis of Deep Vein Thrombosis in 2010. This year, he'll undertake his tenth Trailwalker. He'll be sixty two.
Since starting Oxfam Trailkwalker, he has knocked off about 6 hours from his original times, despite these health setbacks.