Just over a quarter of the taxes that could be raised each year from money currently hidden away in tax havens would be enough to lay the foundation for ending global hunger.
Just over a quarter of the taxes that could be raised each year from money currently hidden away in tax havens would be enough to lay the foundation for ending global hunger.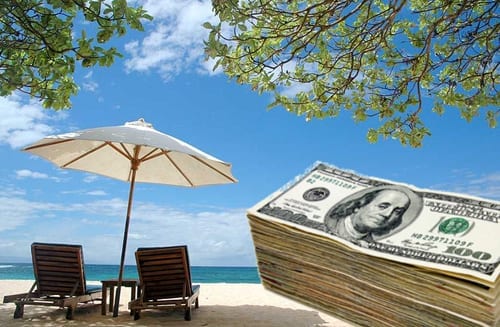 Oxfam is calling on global leaders to start closing the loop-holes that enable legal tax dodging.
It is estimated that there is US$32 trillion in tax havens globally, which could raise $189 billion annually if it were taxable (1).
Just $50.2 billion a year is estimated to be the level of additional investment needed, combined with other policy measures, to end global hunger (2).
"Taking food from hungry mouths"
The call comes as Liberian President Ellen Johnson Sirleaf, UK Prime Minister David Cameron, and Indonesia's President Susilo Bambang Yudhoyono co-chair a two-day High Level Panel meeting [31 January] in Liberia. Just over $1 billion in illicit finance flowed from Liberia every year over the last decade. This is twice the average amount it received in aid and equivalent to two thirds of Liberia's GDP in 2011 (3).
Oxfam's Stephen Hale said: "Governments should agree to end global hunger by 2025, and an end to tax havens which could help pay for this and much more. Tax-dodging effectively takes food from hungry mouths."
The Panel is tasked with developing proposals for a new global framework for development. The current Millennium Development Goals are set to expire in 2015.
Systemic failures
Despite there being enough food in the world, one in eight people go hungry every day. This is due to systemic failures including a lack of investment in small holder agriculture, high and volatile food prices, climate change, land grabs and a lack of transparency in tax and company operations.
There has been progress towards meeting the Millennium Development Goals, which include eradicating extreme poverty, reducing child mortality, universal primary education and combating AIDS and HIV. However, progress has been undermined by the global economic crisis, unfair trade rules and other structural constraints on developing countries in the global economy.
In Liberia for example where data is limited, the latest available poverty rate in 2007 was that nearly nine out of ten people having to survive on less than $1.25 a day. Almost a third of the population were undernourished.
What we're caling for
Oxfam is pushing for a new universal set of goals to be agreed with strong commitments to end poverty, tackle inequality and ensure a fair share of the world's limited resources by all countries – and for civil society and developing countries to have a strong voice in the process.
Hale said: "Actions speak louder than words. There are 1,000 days to the Millennium Development Goals deadline. Nearly one billion people will go to bed hungry tonight. The world's poor deserve action now and the credibility of world leaders depends on their actions, not the promise of new goals three years from now".
Oxfam's policy position on the post-2015 development goals is at http://oxf.am/post2015
1) Figure from 2012 Tax Justice Network report http://tjn-usa.org/storage/documents/The_Price_of_Offshore_Revisited_-_22-07-2012.pdf
2) Statistics from the Zero Hunger Challenge: http://www.iica.int/Eng/regiones/norte/USA/Documents/FSC%20Presentations/Schmidhuber.pdf
3) The estimate for annual illicit financial flows between 2001 and 2010 is between $1,011 and $1,083bn.
The figure average for net official development assistance and official aid Liberia received for the same period of 2001-2010 according to the World Bank (constant US$) was $493 million, half of illicit finance flows. http://databank.worldbank.org/ddp/home.do
According to IMF's country evaluation in November 2012, Liberia's GDP in 2011 was $1,149bn. Page 42: http://www.imf.org/external/pubs/ft/scr/2012/cr12340.pdf
Photo credit: Flickr users sektordua and amagill.