Entries are now open for the first Oxfam Trailwalker event to be held in sunny Whakatāne.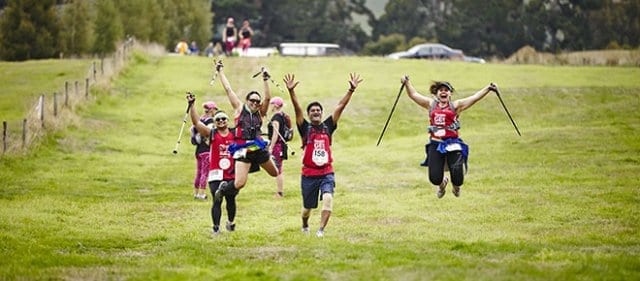 Entries are now open for the first Oxfam Trailwalker event to be held in sunny Whakatāne.
Oxfam Trailwalker challenges teams of four people to walk a 100-kilometre course together in 36 hours or less and raise funds to fight poverty in the Pacific and Southeast Asia. For the first time there will also be a 50km option at the 2016 event. Held in Taupō for the past 10 years, the 2015 event raised close to $1 million and attracted approximately 2100 participants and supporters.
Rachael Le Mesurier, Executive Director of Oxfam New Zealand, said: "We are incredibly excited about moving Oxfam Trailwalker to Whakatāne and even more so that entries are now open. After ten fantastic years in Taupō, it is a chance for a change of scene and a new challenge.
"In addition to the 100km course, we will now be offering a 50km option. Both track some of NZ's most beautiful coastline, including Ōhope beach, which has been voted New Zealand's most loved.
"Whakatāne has the perfect mix of friendly people, a lovely partnership with tangata whenua and stunning scenery to make this event superb. I'd like to extend a heartfelt thank you to the community for welcoming Oxfam Trailwalker to this beautiful corner of New Zealand."
Oxfam Trailwalker has lasting impact on the lives of people struggling in the Pacific – communities are able to build clean water supplies, families can grow more food, women are protected from violence, young people out of school gain skills for employment and children are given a chance at an education.
District Mayor Tony Bonne is excited entries are now open for Oxfam Trailwalker 2016 in Whakatāne and is looking forward to getting involved: "What's really special about Whakatāne is its people – the whole community will embrace this event and make sure everyone who participates enjoys traditional Kiwi hospitality at its very best. We've already had great support from our business community and I know that will only grow."
Since it began in 2005, Oxfam Trailwalker has seen more than 10,000 people walk the event. Given the support of donors, each team's support crew and the amount of local volunteers, more than 80,000 Kiwis have been involved so far.
Oxfam Trailwalker will take place over April 2-3, 2016, at Whakatāne.
Or call 0800 600 700.
#otwnz