UN appeal needs urgent funds to stem spiralling crisis.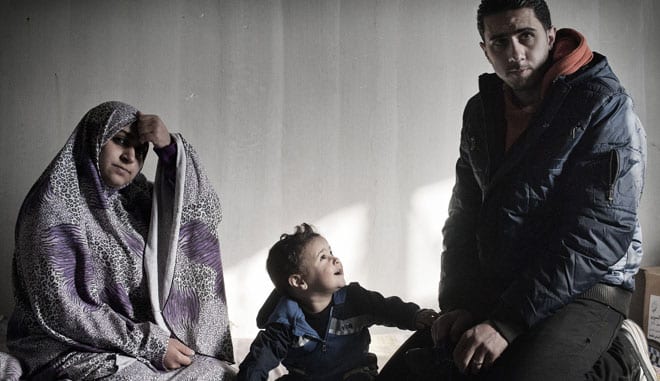 UN appeal needs urgent funds to stem spiralling crisis
Governments meeting at tomorrow's humanitarian pledging conference in Kuwait need to generously give substantial funds or risk leaving Syrians out in the cold without the help they need, international agency Oxfam warned today.
The UN launched its largest ever short-term humanitarian appeal in December, asking for US$1.5 billion to fund its work within and beyond Syria's borders until June 2013. This appeal is reported to be just three per cent funded and the lack of funds is making it hard for aid agencies to respond to the growing needs. The UK announced it was pledging £21 million (NZD$39.5 million) in additional funding over the weekend, but other governments now need to follow suit. The New Zealand Government has so far donated NZ$3 million towards humanitarian work and a Government representative will attend the donor conference in Kuwait.
The agency stressed needs were accelerating at a magnitude few had predicted. Some 40,000 people have arrived in Jordan so far this January, with 6,400 people turning up in just one day last week. In October, 10,000 Syrians fled into Jordan. In December, the United Nations estimated the numbers of Syrian refugees would reach more than 1.1 million by June. It now predicts this figure will be reached much earlier due to the rapidly deteriorating security situation.
Nigel Timmins, Oxfam's Deputy Humanitarian Director, visiting Zaatari camp in Jordan said: "This is one of the most difficult times of year to be a refugee. People have experienced brutal violence and often fled with nothing more than the clothes that they were standing in. They are now facing winter in make-shift homes and tents. Some refugees tell me that they feel like they have been left out in the cold and abandoned – they hear of promises of help from donor governments, but don't know when that help will arrive. This needs to change. We'd urge donor governments to be generous. Aid agencies are trying to help families survive through this difficult winter period; but could do so much more if the response was properly funded. The situation in Jordan right now is an emergency within an emergency, with a surge of people arriving last week. We desperately need funds to help families who have lost almost everything."
The UN estimates 4 million people are in need of humanitarian assistance in Syria, with over 700,000 refugees now sheltering in neighbouring countries. This month, the region experienced harsh winter weather conditions, with heavy rain and snowstorms sending temperatures plummeting below zero. Many of those fleeing Syria have had to endure the bitter cold, staying in makeshift, unheated buildings such as garages and sheds, unfinished buildings and self-built tents in informal settlements. In Syria, many of the displaced are reported to be living in shelters with no winter clothes and no blankets. Even those who still have homes are suffering from the cold as they are often unable to heat their houses due to shortages of fuel and electricity.
Oxfam New Zealand has launched an appeal to help Syrian refugee families survive the harsh winter months. Oxfam and its local partners in Jordan and Lebanon have been distributing blankets and mattresses, heaters and gas oil to help refugees. The agency is also providing water and sanitation in Zaatari camp.
Donate to Oxfam's Syria appeal at oxf.am/syria or by calling 0800 600 700.