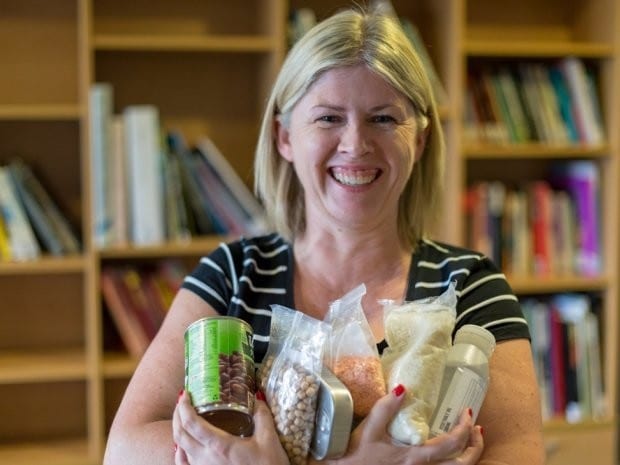 This week marks the launch of the Ration Challenge, a fundraising initiative which will see thousands of Kiwis eat a refugee's rations for one week to raise money and awareness for Syrian refugees living in Jordan.
Ration Challenge asks Kiwis to eat the exact same rations as Syrian refugees receive for one week – just a small amount of rice, beans, lentils, fish, oil and flour.
The challenge aims to give New Zealanders a small taste of what refugees go through, while also raising money to support them.
An estimated 2,000 New Zealanders will take on the Ration Challenge this year which coincides with World Refugee Week (June 17 – June 24, 2017).
The idea for the Ration Challenge first emerged in December 2013, when Ration Challenge co-founders, Karen McGrath and Ben Littlejohn, visited Burmese refugee camps and witnessed first-hand the lack of food available for the refugees.
"I felt sick to the stomach at even the thought of living off such a small amount of food day in, day out, and it got me thinking what it would really be like to live on those rations," said McGrath.
In 2018 the Ration Challenge has partnered with Oxfam New Zealand. Oxfam's Executive Director Rachael Le Mesurier is excited to lead the launch of the initiative in New Zealand and give Kiwis a powerful way to show solidarity with refugees.
"The challenge is a practical, empowering and meaningful way Kiwis can raise money for Syrian refugees living in Jordan and in other parts of the world," she says.
"The funds raised from the challenge will support Syrian refugees in Jordan by providing them with the food, medicine and psychosocial support they urgently need to survive, and will also help improve the lives of people living in poverty around the world.
"The Ration Challenge is more than just fundraising for much needed support for refugees. It's an opportunity for us as Kiwis to show people living as refugees anywhere in the world that we stand together, and that we want to understand just a little of what they go through.
"It's an important conversation starter – the challenge makes you want to talk to family and friends about it and take action to contribute to a more compassionate and just world," said Le Mesurier.
The Ration Challenge has become a movement for change since 100 people first set out to live on the rations and raised $60,000. Internationally, tens of thousands of people have signed up to take part and together they've raised nearly $6 million dollars for Syrian refugees living in Jordan and other vulnerable communities around the world. Oxfam is excited to launch the Ration Challenge in New Zealand this year.
Registrants will begin receiving their ration packs containing all their rations over the coming weeks and will fundraise in the lead up to and throughout the official Ration Challenge week. Register for the challenge at www.rationchallenge.org.nz.