New Zealand's proposed climate change target irresponsibly low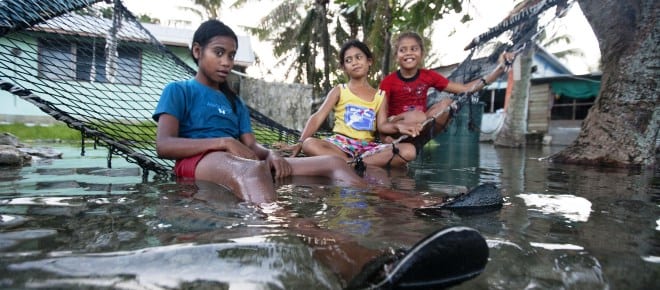 In response to today's announcement of New Zealand's Intended Nationally Determined Contribution (INDC), Rachael Le Mesurier, Oxfam New Zealand's Executive Director, made the following statement:
"Oxfam is enormously disappointed with New Zealand's emissions reduction target.  The target of 11% emissions reduction below 1990 levels (30% below 2005 levels) by 2030 reflects a worrying lack of ambition. This target does not represent New Zealand's fair share of the international effort required to keep global temperature rises below 2°C, let alone the 1.5°C that many developing countries are calling for.
"New Zealand's neighbours in the Pacific are some of those most affected by climate change and this target will be a slap in the face to them. It is irresponsible for New Zealand to continue to pollute the atmosphere with dangerous amounts of greenhouse gases whilst also claiming to be a friend to the Pacific and other small island developing states. If all countries adopted a similar level of ambition then the resulting climate change would be devastating to Pacific island countries.
"There were 17,000 submissions to the recent government consultation for New Zealand's INDC. Of submitters who recommended a target, 99% recommended that it be either 40% below 1990 levels or higher, or zero carbon emissions by 2050. Today the government has shown that it is unwilling to listen to New Zealanders and is unwilling to lead in taking real climate action."
"Before our climate change negotiators head to Paris in December, New Zealand must commit to taking a far more ambitious target and a real plan to back it up. New Zealand also needs to commit to providing adequate climate finance to developing countries, especially for adaptation purposes."
Join us to fight climate change
New Zealand's leaders will only stand up for what matters if you tell them it matters. Join us to fight climate change and help protect the world's poorest people.