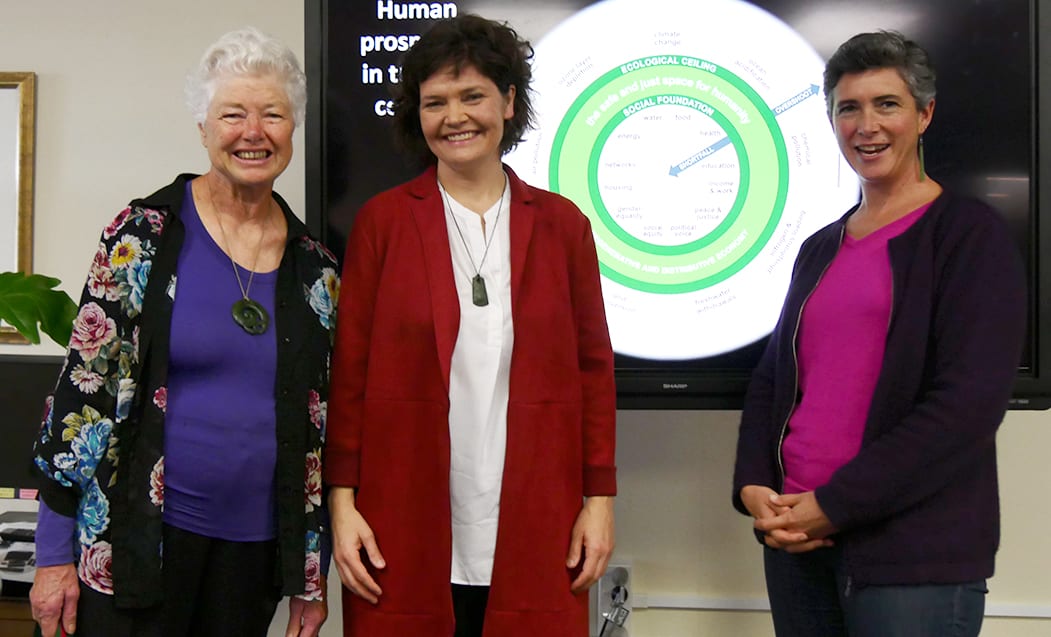 Photo: Jeanette visiting Oxfam New Zealand 2019 – Jeanette Fitzsimons left, Kate Raworth centre, Jo Spratt Oxfam's Advocacy and Campaigns Director right.
Oxfam New Zealand staff are deeply saddened at the passing of Jeanette Fitzsimons.
Our country has lost an exceptional woman. Oxfam has lost a most treasured supporter and ally in fighting injustice in all its forms.
We wish Jeanette's family, friends and colleagues our deepest condolence. Her example inspires us all to continue the work on behalf of injustice and climate action. We will miss her warmth, her patient perseverance and sharp mind.
He toa taumata rau – bravery has many resting places.
May she rest in peace.