Oxfam promotes environmental sustainability throughout our work.
Climate change matters to Oxfam because it perpetuates and deepens the very poverty and suffering that we work to overcome. Oxfam Aotearoa promotes environmental sustainability throughout all facets of our work. This includes our development programmes in the Pacific, to the four walls of our own organisation and our advocacy and campaigning.
Our development programmes
Despite doing the least to cause it, the communities we work with are already experiencing the most serious impacts of climate change. Food and water shortages are worsening, health epidemics are becoming more frequent, and livelihoods are being devastated.
We work across levels to bring together the things that we do best: link people in the world's poorest countries with support and skills to create a safer, more positive future. Our work with communities in the Pacific includes sustainable agriculture programmes, as well as developing adaptation and emergency preparedness measures.
Our advocacy and campaigns
We believe that climate change can be tackled, and its worst effects avoided if world leaders act now. Oxfam campaigns side-by-side with our supporters to challenge governments and big businesses to play their part. We advocate on national and international levels for aggressive and measurable reductions in greenhouse gas emissions, and climate change adaptation finance. Find out more about current climate change petition.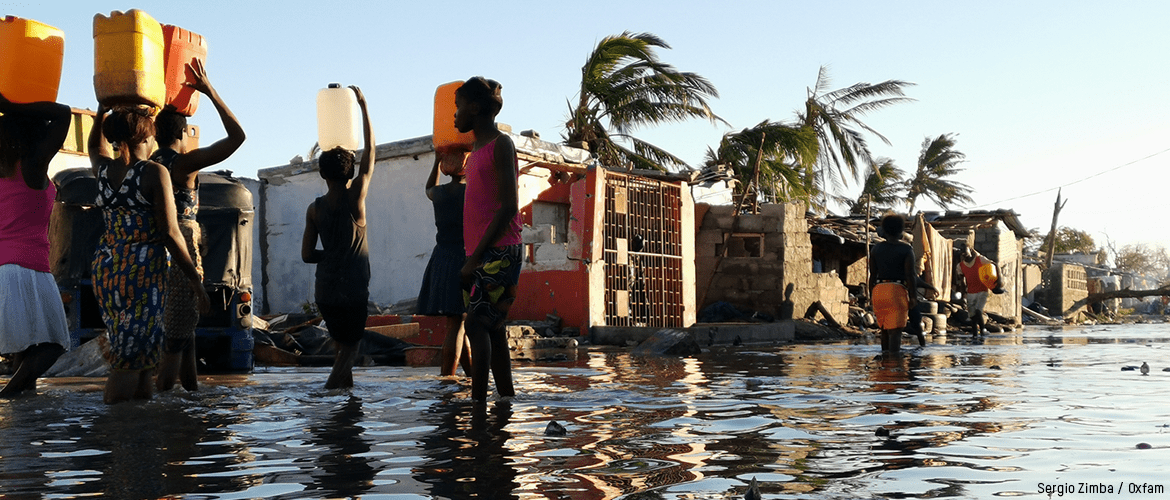 Our internal operations
Oxfam Aotearoa is committed to reducing the environmental impacts of our operations. From limiting air travel to recycling paper in our office, we're proud to walk the talk. Oxfam Trailwalker is at the forefront of event management in New Zealand and has won awards for its work in this area.
Our annual Environmental Sustainability Programme outlines our goals and activities for the year. Our performance is independently monitored to ensure we are meeting its objectives.
The Environmental Sustainability Programme is guided by our policy principles, as found below, which apply to all activities undertaken by Oxfam Aotearoa. This includes work both in the field and our offices.
Policy principles
The core ideas of reduce, reuse, repair and recycle underpin our Policy Principles, in order to minimise our environmental impacts. We also comply with all relevant environmental legislation and regulations.
Awareness
We provide education to our staff and partners in sustainability issues to encourage them to minimise their own environmental impact, both at work and at home.
Transport
Our staff continuously seek ways to minimise greenhouse gas emissions from our air travel and transportation to and from the office. This means using alternatives to air travel whenever possible and only flying when there is a clear reason. Staff are encouraged to use public transport, cycle or walk to and from the office.
Conservation of energy and water resources
Oxfam Aotearoa seeks to reduce greenhouse gas emissions from the use of energy in our offices. This includes using renewable energy, low energy appliances and minimising energy wastage. We also seek to cut down on water wastage.
Waste management
We reduce our waste production by composting, reusing, repairing and recycling wherever possible. We work to reduce the use of paper for internal and external communications and use recycled paper wherever possible.
Purchasing policy
We aim to promote good environmental practices in our suppliers through our purchasing policies. Whenever possible, we source products that are fair trade, organic, energy efficient and environmentally friendly.
Instep monitoring
Our performance towards meeting these goals and targets is independently monitored by InStep. We have been awarded the Instep Gold Certificate for achieving a verified emission reduction that meets or exceeds set goals in accordance with ISO 14064-1.
Arshabhi Rai of Instep said: "While working with Oxfam, their passion and commitment for the environment and community was found among individuals, participants and sponsors. They take care of the smallest detail to achieve greater sustainability."