The Board
The primary role of the Board is to ensure that Oxfam Aotearoa serves the needs of its partners, donors, staff and other stakeholders, particularly those in the developing world, with honesty, openness and accountability.
The Board provides leadership regarding the vision, mission and core values of Oxfam Aotearoa, making sure that the organisation is strategic and effective and that plans are consistent with the mission.
They provide leadership and support for ongoing improvement of programme, advocacy, communication and marketing work. They ensure that Oxfam Aotearoa fully complies with applicable laws, standards and sound practices.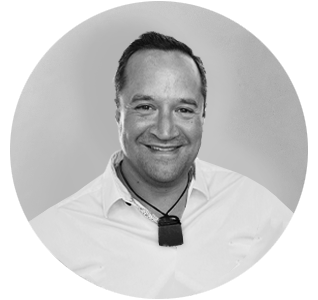 Luc Shorter is a strategy and change professional with a varied career that has spanned software development, tertiary education, central government and non-profit sectors.  In recent years, Luc's work has included DEI initiatives and reporting with some of Aotearoa NZ's largest corporates, education and skills strategy with iwi Māori, anti-racism models for the public sector and mental health.
Luc's interest in community development began in his time as Director of Strategic Initiatives at Auckland University of Technology, coordinating the establishment and development of the university's South Auckland Campus.  This interest was deepened following the Christchurch earthquakes and a visit to locally-led education, sanitation, anti-trafficking and development organisations in different parts of India.
Luc is a small-town Kiwi, born and raised in Whanganui.  He has lived in Wellington and Christchurch but now resides on Waiheke Island with his husband Simon and his mother.
He uri ia nō Ngāti Raukawa me Ngāti Tamaterā.  Luc's principal tribal affiliations are to Ngāti Raukawa and Ngāti Tamaterā.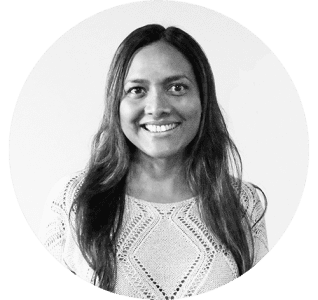 Rohini is a Partner at Ernst & Young New Zealand, has worked previously at Inland Revenue, and is a tax expert.
She is a member of Chartered Accountants Australia and New Zealand, India NZ Business Council, NZ Asian leaders, Middle Eastern Business Council, and the ASEAN New Zealand Business Council. She is also an EY Ambassador for Auckland University.
Rohini has an interest in giving back by creating opportunities in our communities and developing the next generation. She has a particular interest in South Pacific nations, mainly in developing and coaching people.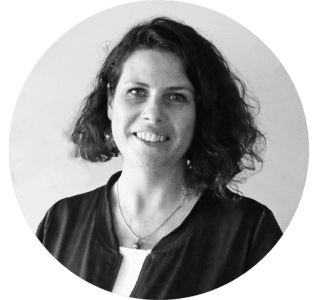 Sarah's 20-year career has seen her hold executive level positions with several New Zealand owned companies within both the retail and manufacturing sectors. Before venturing into new territories, Sarah held the position of CEO at one of New Zealand's leading retail design companies. A personal pivot saw Sarah take her skills from the business world into purposeful projects where she has worked across digital, education, health, philanthropy and youth projects. This included leading the activation of Pacific strategy for New Zealand's largest philanthropic community trust.
With a Cook Island heritage, Sarah is a passionate supporter of her Pacific community, and works with Pacific community organisations to design, plan and build capabilities. Sarah was a judge for the Prime Ministers Pacific Youth Awards in 2016. With her family still residing in the Cook Islands, Sarah has the strong desire to support regional communities.
Sarah created system change agency Oyster Workshop which has grown to a collective of leaders and entrepreneurs whose passion is to facilitate an abundant and regenerative journey and create the optimal conditions for commercial success and community wellbeing.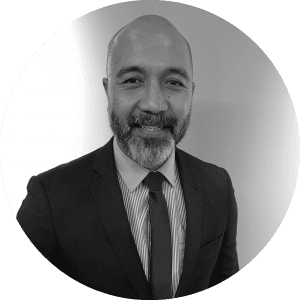 George Makapatama is someone who can truly say he was raised by a village. Born and raised in Vaiea village, Niue by his grandparents, George instinctively learnt to contribute as part of a collective.  He migrated to New Zealand in the 80s with his grandparents and sisters in search of education and new opportunities.
George is a passionate student of all leadership archetypes and holds degrees in Social Work, Public Policy, Business Administration and Māori Development. Today he is completing a doctorate on Fakafekauaga / Servantship in leadership through the University of Otago.
With strong cultural values such as fakalilifu (respect), fakatokolalo (humility), fakamokoi (reciprocity) and fakafekauaga (servantship) it was natural for him to be a public servant where he could serve his community and Aotearoa. He spent several years working for Child, Youth and Family, Ministry of Education and currently Auckland Council first with the Community Empowerment Unit and now managing the Healthy Families South Auckland team, within The Southern Initiative.
George is also a proud member of the Child Poverty Action Group whose Kaupapa is closely aligned with Oxfam Aotearoa.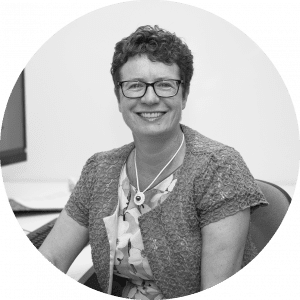 Jan Gregor has been active in supporting the Pacific islands region and countries for over 20 years. Her passion and expertise has been in helping to bring together and share multiple perspectives of aspirations and actions required to deliver safe and secure drinking water, sanitation, hygiene and associated health and wellbeing outcomes. Considering climate variability and change and inequities are key features of her work, and she enjoys seeing the results of strengthened capability in the government agencies she supports and the consequential strengthened capability in the communities they support.  Jan works for the Institute of Environmental Science and Research (ESR), one of New Zealand's Crown Research Institutes, leading its Healthy Pacific Environments team.
Jan is reconnecting with Oxfam Aotearoa, having originally joined its Programme Committee in 2013.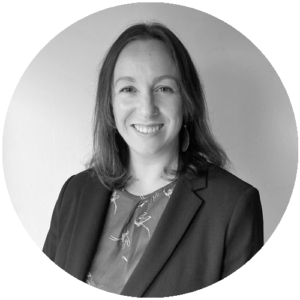 Eleanor has a background in human rights and international development. She completed her Masters research in Development Studies on disaster risk mitigation in vulnerable Pacific communities and is now training for the UNFPA Pacific Surge Roster, to be deployed as required in the profile of Gender Based Violence in Emergencies.
Her interest in human rights stemmed from her time with Amnesty International Aotearoa and she has since focused increasingly on children's rights, taking on roles with the Aotearoa Youth Leadership Institute, Youthtown and Pacific Discovery. 
Eleanor is passionate about the environment and strongly believes in the interconnectedness of human rights, environmental protection and secure livelihoods, leading to her give an intervention at the UN Environment Assembly and participate in the UN Committee for the Rights of the Child closed session.
After working in Southeast Asia, Eleanor studied human trafficking and is currently the Director of ECPAT Child Alert, working to end child trafficking and sexual exploitation of New Zealand children.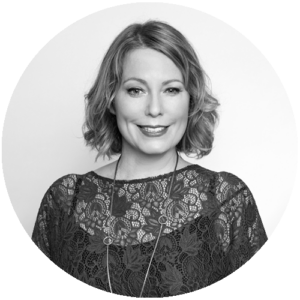 Minnie Baragwanath is an independent author, coach, consultant and social innovator. She is also currently the Chief Possibility Officer and Founder of the newly established Global Centre of Possibility @ AUT www.gcop.co.nz.
Twelve years ago, she, along with her incredible team and Board established Be. Accessible, a social change agency committed to the creation of a 100% accessible Aotearoa particularly for the 25% of people living with an access need. In 2019 Minnie led the transformation of Be. Accessible into the Be. Lab  www.belab.co.nz and established what was to become the Global Centre of Possibility @ AUT.
The Global Centre of Possibility, with its unique emphasis on "Possibility leadership, design and innovation" as the key to future social transformation, is the next chapter in that pioneering story!
'Possibility Leadership is the capacity to imagine and create a future of possibility, beyond current limiting paradigms, and beyond current concepts of disability and accessibility.'
The concept of "designing with" is absolutely fundamental to this approach. It is distinct from designing to or designing for which are the common defaults when approaching any type of design with the access community.
The Possibility lens is unique to Aotearoa
'The status quo is not benign. It is deeply inaccessible. If we are not actively designing access in, we are actually designing people, talent and opportunity out.' Minnie Baragwanath
Minnie's work and study as an access innovator and as a social entrepreneur, extends over 25- years and has included many diverse roles.
Over the last few years Minnie has been awarded the New Zealand Order of Merit, the Sir Peter Blake Leadership Award, the Westpac Women of Influence Diversity award, the Zonta women's award and was placed as a top 10 finalist for the Kiwibank New Zealander of the Year.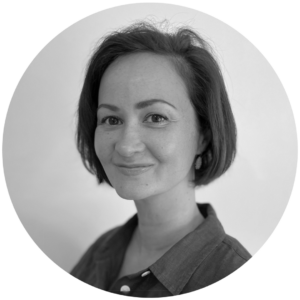 Ngila is a human rights lawyer with international advocacy and litigation experience in Aotearoa, Australia, Africa, the UK, and Europe. She is an expert in the UN Treaty Body system and former Co-Chief Executive Officer of People with Disability Australia. Her areas of interest include mental health, preventing and responding to violence against women and girls, and indigenous self-determination.
Ngila is a professional director and independent advisor to government and the not-for-profit sector. She brings skills in strategy, policy, risk, and assurance.  She holds a BscEcon and MscEcon in international relations and critical security, an LLB, and is a barrister of the Middle Temple.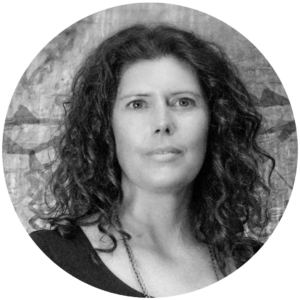 Philippa Smales is the Director Stakeholder Engagement at Volunteer Service Abroad Te Tūao Tāwāhi (VSA). She was previously the Business Development and Member Engagement Manager at the Council for International Development Aotearoa New Zealand (CID), and before that managed the Research for Development Impact Network (RDI Network) for over five years, in partnership with the Australian Council for International Development (ACFID). She has also previously lectured at Universities and worked in regional NGOs based in both Thailand, and in Australia, focusing mainly on Asia and the Pacific. She is a Steering Committee member of the Aotearoa New Zealand International Development Studies Network (DevNet), on the board of Engineers Without Boarders New Zealand (EWBNZ), and was previously a Founding Executive Committee member of the Development Studies Association of Australia (DSAA).
FRAN MCGRATH SCHOLARSHIP 
This is a brand new scholarship set up in memory of Fran McGrath who contributed so very much to the board of Oxfam Aotearoa. The Fran McGrath scholarship allows one or two Maori or Pacific Youth (18-30) to be part of Oxfam for 12 months to contribute, learn and be part of an international NGO at governance level.