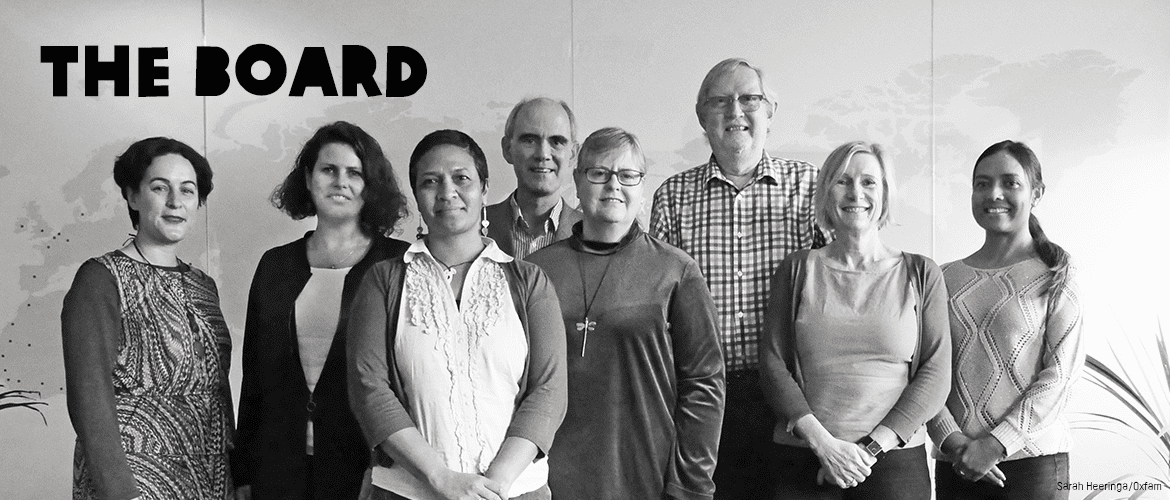 The Board
The primary role of the Board is to ensure that Oxfam New Zealand serves the needs of its partners, donors, staff and other stakeholders, particularly those in the developing world, with honesty, openness and accountability.
The Board provides leadership regarding the vision, mission and core values of Oxfam New Zealand, making sure that the organisation is strategic and effective and that plans are consistent with the mission.
They provide leadership and support for ongoing improvement of programme, advocacy, communication and marketing work. They ensure that Oxfam New Zealand fully complies with applicable laws, standards and sound practices.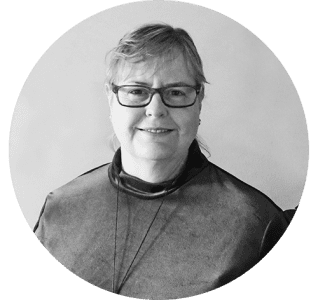 Liz Huckerby: Co-Chairperson
Liz joined the Oxfam Board in 2018 and brings experience in Governance, International Development, and Human Resources. She currently works for the New Zealand Defence Force as the Chief People Officer.
Prior to this, Liz was based in New York for five years working as a part of the United Nations Development Programme as the Chief of Integrated Talent Management.
She has held various senior management roles in New Zealand government agencies. These include the State Services Commission and Inland Revenue Department. Liz has also worked for the New Zealand Transport Agency and as a Senior Manager at Deloitte.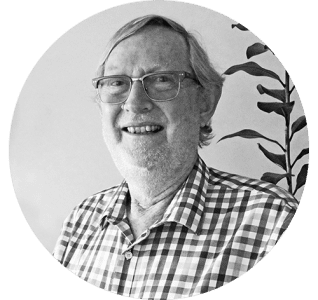 Garry Macdonald: Co-Chairperson
Garry Macdonald is a Global Market Manager for Water and Environment at Beca. For the last 40 years, has dedicated his career to improving the environment through better management of waste and wastewater.
Garry's career has enabled him to act on his passion for improving the environment. Throughout his consulting career, Garry has taken on a wide range of technical challenges to discover new solutions and practices.
He has enjoyed a close relationship with Oxfam for years as a member of the Water for Survival committee. He is now the Co-Chair of Oxfam New Zealand's board, continuing his interests in water, sanitation and climate change initiatives in the Pacific.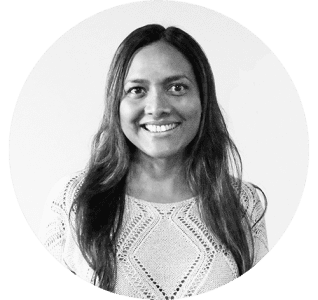 Rohini Ram: Treasurer
Rohini is a Partner at Ernst & Young New Zealand, has worked previously at Inland Revenue, and is a tax expert.
She is a member of Chartered Accountants Australia and New Zealand, India NZ Business Council, NZ Asian leaders, Middle Eastern Business Council, and the ASEAN New Zealand Business Council. She is also an EY Ambassador for Auckland University.
Rohini has an interest in giving back by creating opportunities in our communities and developing the next generation. She has a particular interest in South Pacific nations, mainly in developing and coaching people.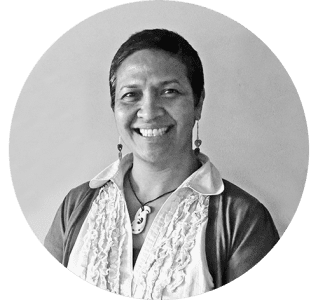 Luella Linaker
Luella is passionate about people, the environment and making a positive difference that also benefits future generations. She is a clear strategic thinker and communicator who looks beyond issues to create solutions and enduring relationships. Luella currently works as the Programme Manager for Early Years at The Southern Initiative. She has previously worked as the Executive Officer to the Chief of Strategy and the Principal Advisor of Maori strategy at Auckland Council and as a Senior Policy Advisor with Auckland Regional Council. Luella recently resigned as Chair of the Manurewa Community Trust, a position she held for three years.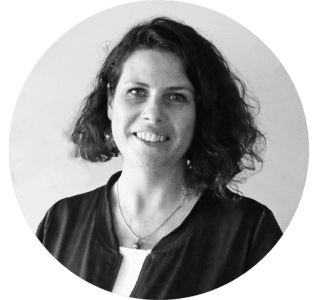 Sarah Rennie
Sarah's 20-year career has seen her hold executive level positions with several New Zealand owned companies within both the retail and manufacturing sectors. Before venturing into new territories, Sarah held the position of CEO at one of New Zealand's leading retail design companies. A personal pivot saw Sarah take her skills from the business world into purposeful projects where she has worked across digital, education, health, philanthropy and youth projects. This included leading the activation of Pacific strategy for New Zealand's largest philanthropic community trust.
With a Cook Island heritage, Sarah is a passionate supporter of her Pacific community, and works with Pacific community organisations to design, plan and build capabilities. Sarah was a judge for the Prime Ministers Pacific Youth Awards in 2016. With her family still residing in the Cook Islands, Sarah has the strong desire to support regional communities.
Sarah created system change agency Oyster Workshop which has grown to a collective of leaders and entrepreneurs whose passion is to facilitate an abundant and regenerative journey and create the optimal conditions for commercial success and community wellbeing.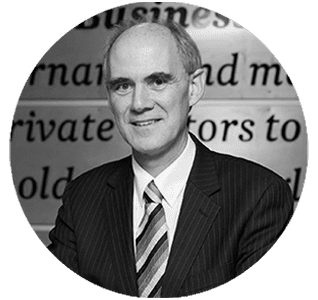 Jonathan Boston
Jonathan Boston is Professor of Public Policy in the School of Government at Victoria University of Wellington. His research interests include: climate change policy (both mitigation and adaptation); child poverty; governance (especially anticipatory governance); public management; tertiary education funding (especially research funding); and welfare state design. He has served at various times as the Director of the Institute of Policy Studies and the Director of the Institute for Governance and Policy Studies at Victoria University of Wellington. In the early 2000's he served as a member of the Tertiary Education Advisory Committee and helped design and implement the Performance-Based Research Fund in New Zealand's tertiary education sector. During 2012-13 he co-chaired the Expert Advisory Group on Solutions to Child Poverty in New Zealand. 
Recent books and major reports include: Child Poverty in New Zealand (with Simon Chapple) (2014); Governing for the Future: Designing Democratic Institutions for a Better Tomorrow (2017); Safeguarding the Future: Governing in an Uncertain World (2017); Foresight, Insight, and Oversight: Enhancing Long-Term Governance through Better Parliamentary Scrutiny (with David Bagnall and Anna Barry) (2019); and Transforming the Welfare State: Towards a New Social Contract. He is the editor of Policy Quarterly.