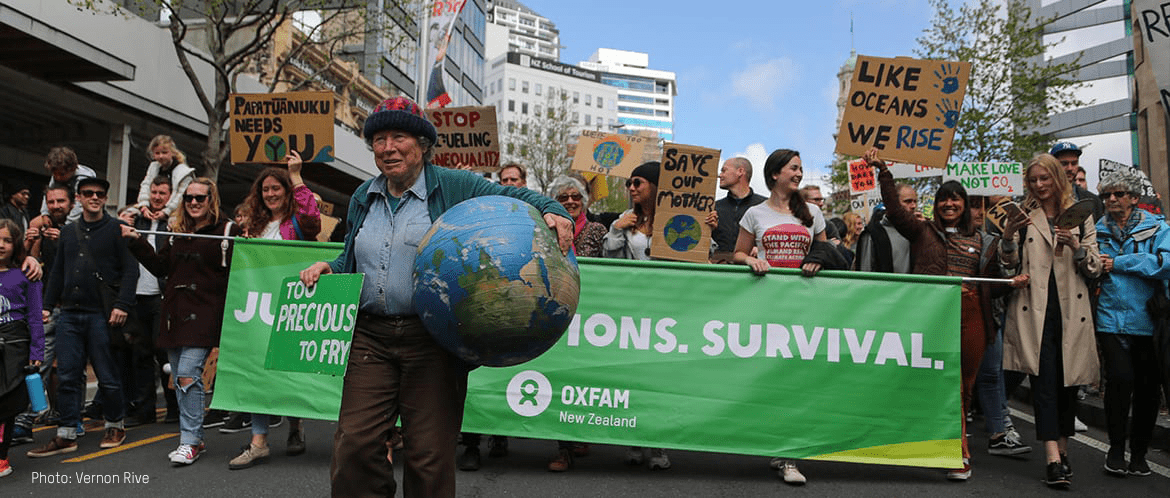 At Oxfam we believe all lives are equal and no-one should live in poverty.
We join forces with people like you who share this belief, to build a world where everyone can live in a stable environment and have the resources to determine their own future.
While we work to alleviate the symptoms of poverty, we also campaign to tackle the causes of it too. Whether it's the way that climate pollution hits those that have contributed the least the hardest, or the way that an unfair international tax system deprives people in poor countries from decent housing, health and wages, we mobilise a movement to stand alongside communities that are challenging unjust systems and the people in positions that enable them.
That's why we're in front of decision-makers, governments and corporations, to speak out on the big issues. It's why we are taking action on the streets and online to mobilise communities for justice and win campaigns that create lasting change.
If we use our collective power, we can make real the vision of world without poverty, and shift the window of what's politically possible. Together, we are tackling poverty by changing minds, systems and lives.
Join the thousands of New Zealanders organising to end poverty and injustice around the world.