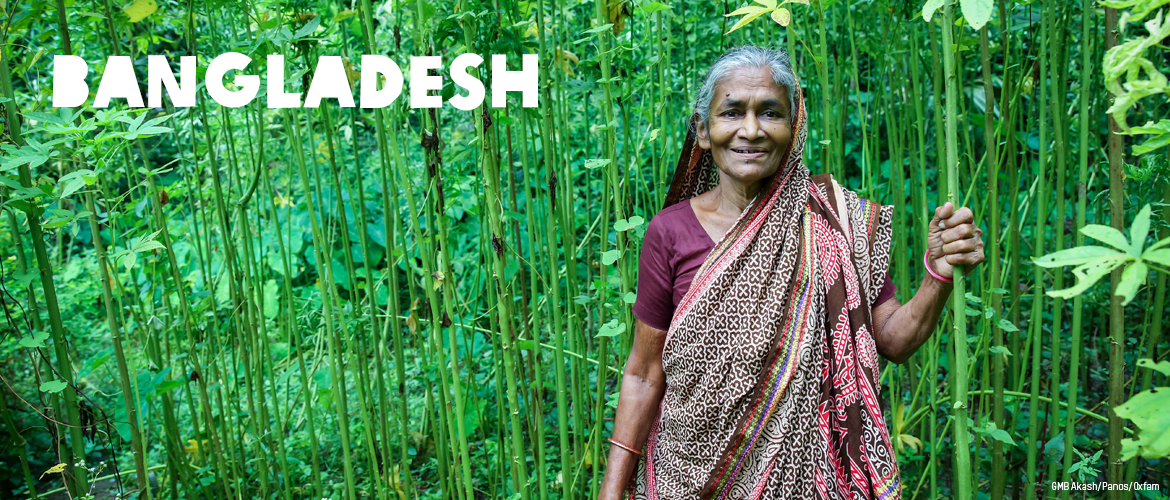 Almost half of Bangladesh lives on less than one dollar per day.
Country profile:
Straddling in the fertile Ganges-Brahmaputra-Meghna (GBM) basin, Bangladesh is one of the world's most densely populated countries, with around 160 million people living in a land area of about 147,570 square kilometers. The landmass – largely a deltaic formation – coupled with climate change, makes it subject to catastrophic natural disasters. In particular, Bangladesh's 600km coastline is one of the most disaster-prone regions in the world. On top of this, close to a million Rohingya people have fled violence in Myanmar to seek refuge across the border in Bangladesh. This unprecedented number of refugees, of whom more than half are children, has caused a large-scale humanitarian crisis. Oxfam is responding, but we need your help.
Key projects:
More than 700,000 Rohingya refugees have arrived from Myanmar's Rakhine State in Bangladesh's south-eastern districts since August 2017, and hundreds more are arriving every week. They join hundreds of thousands who are already living in refugee camps and with local communities. More than half of them are women and girls, 60 percent are children under 18. Many have arrived injured and deeply traumatized by their experiences, with just the clothes on their backs. They need food, clean water and shelter to survive, but above all they need to feel safe. People are living in makeshift tents in hugely overcrowded settlements.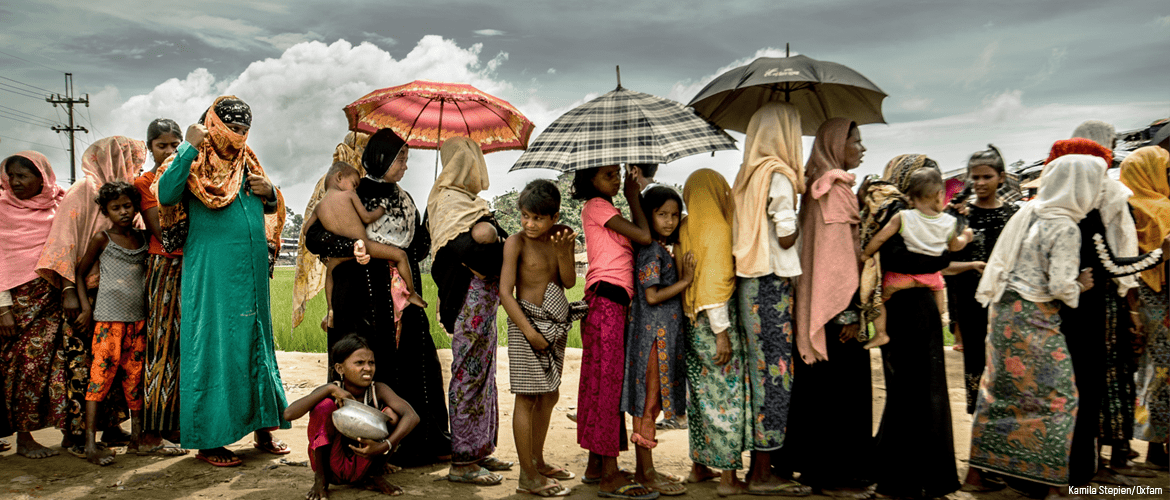 Conditions in the camps are woefully inadequate and unhealthy, with overflowing latrines and contaminated water. They're largely unlit and dangerous at night. Women, girls and children are particularly vulnerable to abuse, exploitation and trafficking. We are currently focusing on providing water and sanitation and adapting to better deal with the crowded conditions and sheer numbers of people. So far, we have reached at least 266,000 people.
You can help us scale up our response to 300,000.
By supporting Oxfam you will:
Help to provide water and sanitation and adapting to better deal with the crowded conditions.
Install sewage facilities that will eventually service over 100,000 people.
Drill wells and install water points, toilets and showers.
Help local communities cope with water shortages through deliveries of chlorinated water.
Help people stay healthy and hygienic with soap and other essentials.
Support and train community-based volunteers to emphasize the importance of clean water and good hygiene.
The latest news: