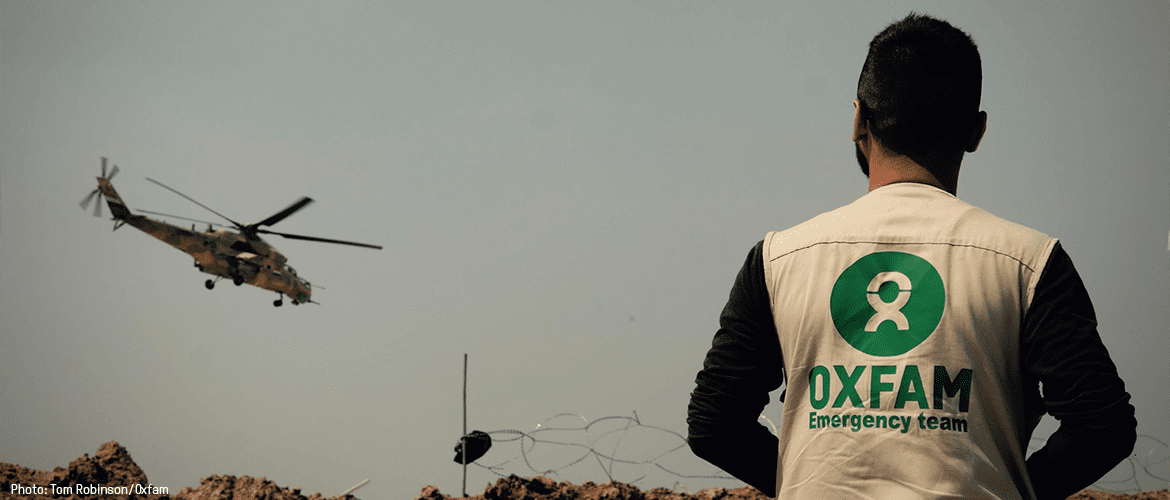 Help us be ready when disaster strikes.
Each year more than 30 million people flee their homes or lose their livelihoods as a result of conflict and natural disasters. We believe everyone has a right to a warm, safe and secure home – and we know you feel the same. Emergency funds are crucial for Oxfam to act quickly whenever a tragedy occurs around the world. With your help, we can launch a rapid response after tropical cyclones, earthquakes or support those who are displaced by conflict, such as we are seeing in Afghanistan.
In the wake of catastrophes, your donations help in various ways, often with local partners already embedded in the community. Thanks to your generosity – and the generosity of supporters just like you – Oxfam is able to respond with life-saving essentials such as clean water, sanitation, food, cash and shelter. 
Oxfam uses emergency funds in several ways, often with local partners already embedded in the community.  Recent Oxfam responses include:
Providing food, cleaning supplies, cash and trauma support for Syrian refugees impacted by the Beirut Blast in August 2020. 
Providing financial and logistical support for the Cash Unblocked programme, allowing families to access funds immediately to purchase the supplies they need in the wake of storms and natural disasters in Vanuatu. 

Supporting women's rights organisations engaged in refugee camps and host communities, such as Cox's Bazar refugee camp in Bangladesh, to strengthen local women's leadership and participation.
Will you help us respond to the next disaster?