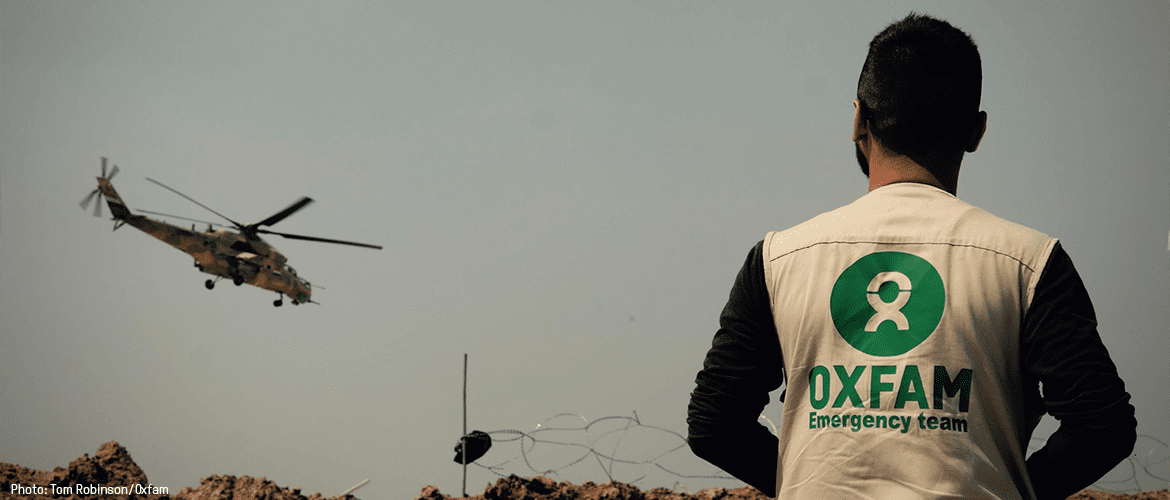 Help us be ready when disaster strikes.
Emergency funds are crucial for Oxfam to act fast the moment disasters occur around the world. With your help, we can launch rapid response.
Each year more than 30 million people flee their homes as a result of conflict and natural disasters. Over 500,000 people are killed in war. The livelihoods of many more are destroyed, and families broken up. Oxfam is currently working in emergency situations in over 30 countries around the world. Oxfam is one of the world's leading providers of humanitarian aid in emergencies, with well-recognised expertise in several fields. These are clean water, sanitation, public health, food security, and the protection of civilians. We have a strong reputation for scale, speed, and innovation. Oxfam responds directly wherever there is a widespread threat to life, health, and livelihoods. And we stay for the long-term to rebuild lives and reduce the risk of future disasters.
We launch an emergency response whenever lives, health, and livelihoods are threatened by disasters or conflict. In any emergency, our primary goal is to reduce the incidence of death and disease. We're also committed to staying as long as there is a need, to help people rebuild their lives. We're recognised globally as experts in water and sanitation provision, with a strong track record in ensuring access to food, providing basic necessities, and promoting hygiene. More recently we have been involved in the provision of shelter.