Clean water, good sanitation and better prospects go hand in hand in Papua New Guinea.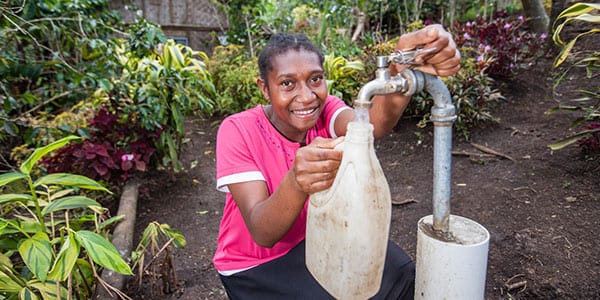 Clean water, good sanitation and better prospects go hand in hand in Papua New Guinea.
Brea Kaupa sums up the difference that the safe water and toilets you've helped provide in Kopas village in the Highlands of Papua New Guinea have made to the community: "I see that some of the problems just started to fade, and it's gone."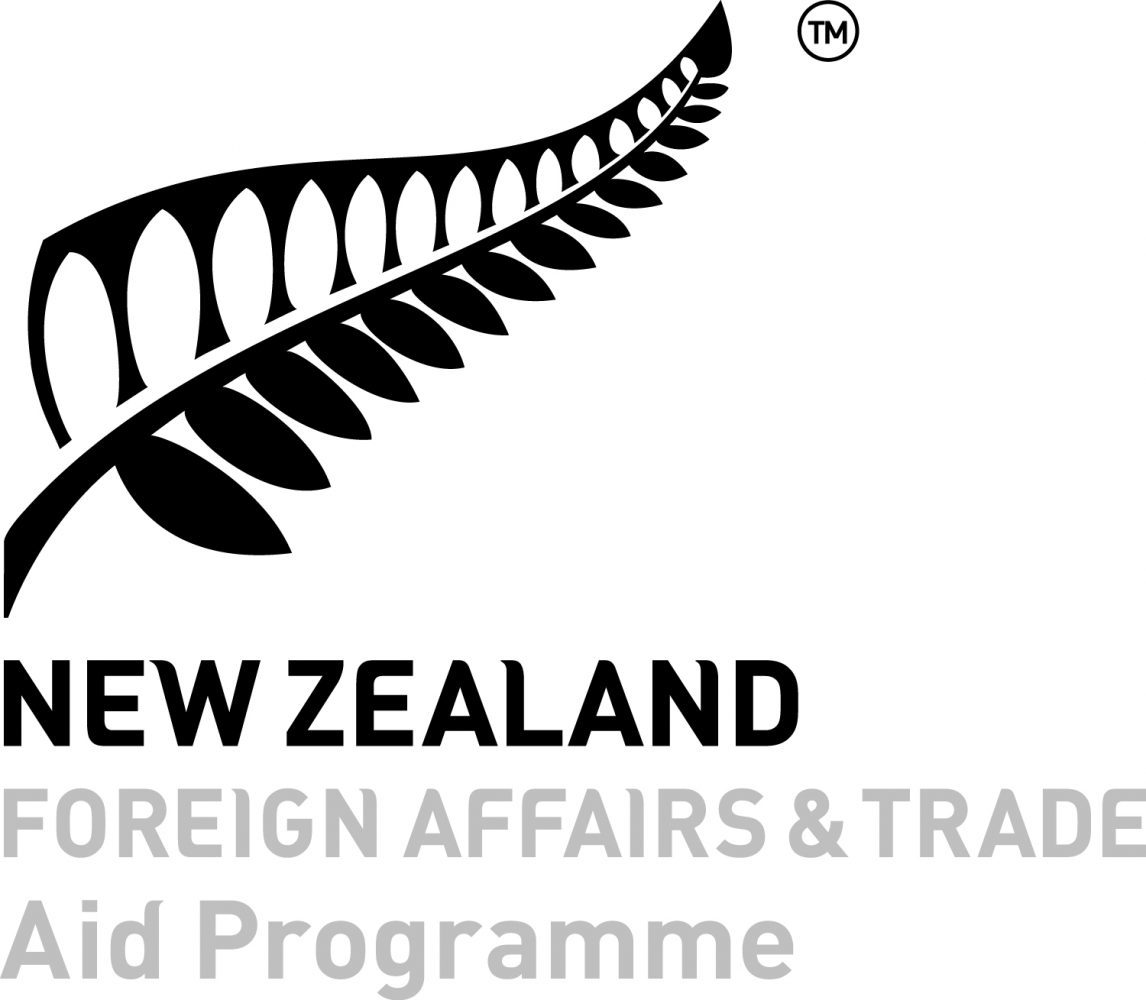 With support from Oxfam supporters and the New Zealand Aid Programme, everyone in the community participated in constructing rainwater catchment systems and tap stands, building a toilet for each family and learning from a series of hygiene training. The result? A dramatic increase in people's health and opportunities.
Before Oxfam's Water, Sanitation and Hygiene (WASH) programme, villagers in Kopas, predominantly women, had to walk several kilometres every day to fetch heavy loads of contaminated water. There were no toilets so open defecation was the norm, and no one washed their hands. Every week three or four people from the village had to go to the hospital due to waterborne illness.
"We saw our babies get diarrhoea. And people got typhoid. Sometimes our old people, when they drank dirty water, they caught dysentery…and they died. We buried them," said Brea. "When we put water tanks into the community, I sat down to make a record of the people. And I saw that in a week, none go to the hospital."
The lack of access to water is particularly difficult for women and children, who have to contend with a range of knock-on effects. Mila James is a 29-year old mother: "My children were very small, and I have to do all the work in my gardens. When I come back in the afternoon to do the cooking, there is no water, so I have to take a 20-litre container down to the river, with my baby on my neck.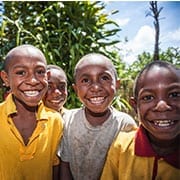 "My baby, because it's a baby, goes to sleep early. When I cook too late in the afternoon, it goes to sleep without food," says Mila. Education is a crucial pathway out of extreme poverty, but schooling suffers if water is not close by and students are frequently sick. When Roslyn Kuman, 16, became strong enough to carry a 20-litre water container back from the river, her marks dropped.
"I didn't have time to help my parents do other work, or to do my studies and assignments . I am very happy we have water. Now I don't have to go down to the river every afternoon to get water," says Roslyn.
"Before I didn't have time to study. Now I can wash my hands and I realise that my school marks have gone up. So thank you very much Oxfam."
In addition to the WASH programme, the Kopas community has also received livelihoods training to manage small-scale agricultural projects, and they have set up a piggery. By selling kaukau (sweet potato) and pigs at the local market, extra income is available for books, clothing and medicines. Some residents have even been able to build permanent houses.
In Mila's words, "We have taken steps to fulfil our dreams."
Oxfam's Papua New Guinea WASH Programme is kindly supported by the New Zealand Aid Programme.