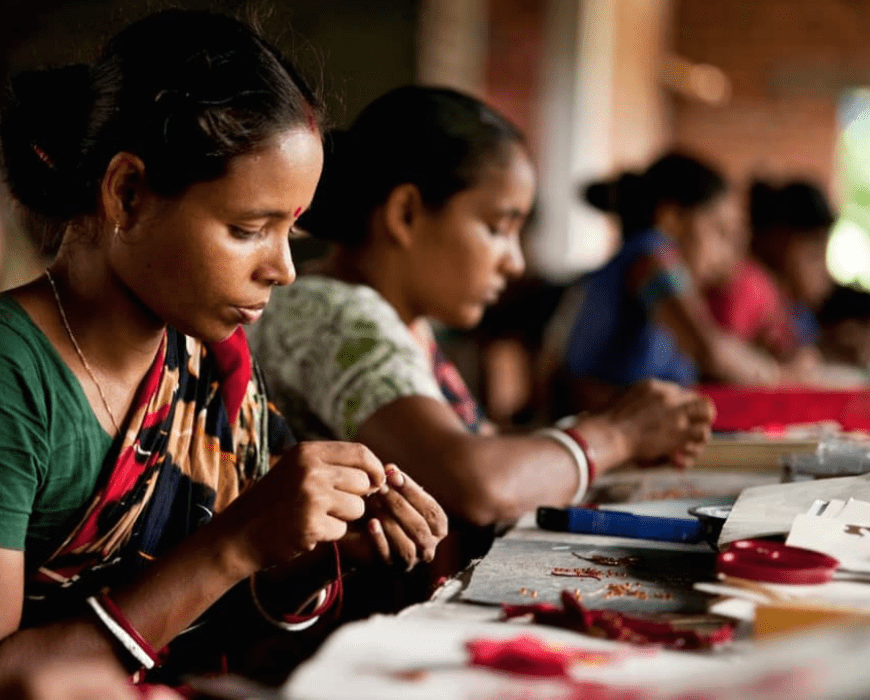 Prokritee 
Prokritee works with more than 1000 women in rural villages who run their own organisations. Savings programmes are set up at each enterprise and training is provided in adult literacy, leadership development and group management.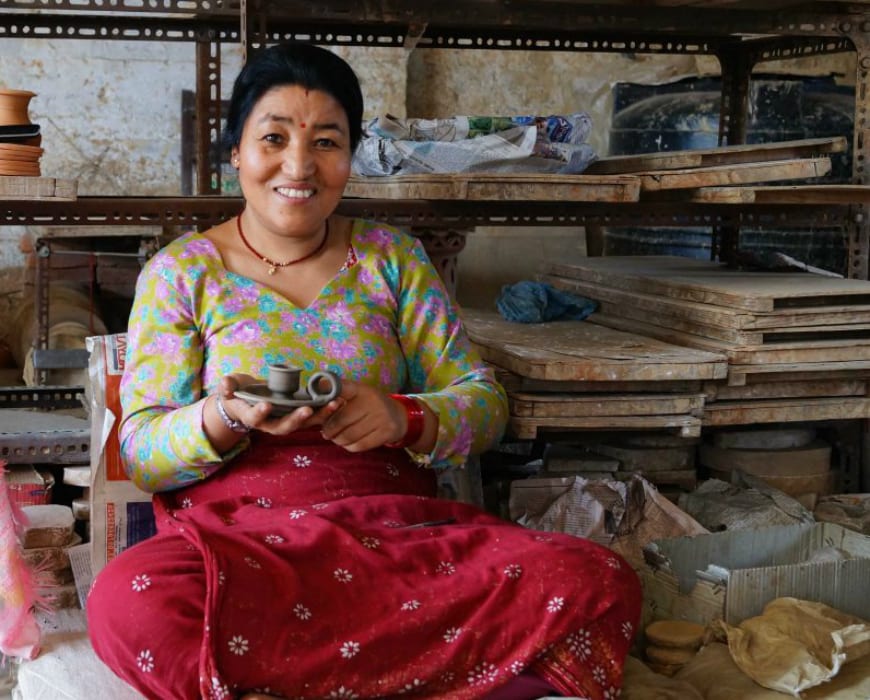 Mahaguthi
Mahaguthi provides markets, regular income and support to small producer groups, regularly investing in infrastructure and training for them. It also operates a large production facility where local employment opportunities are generated through work in textiles and paper making.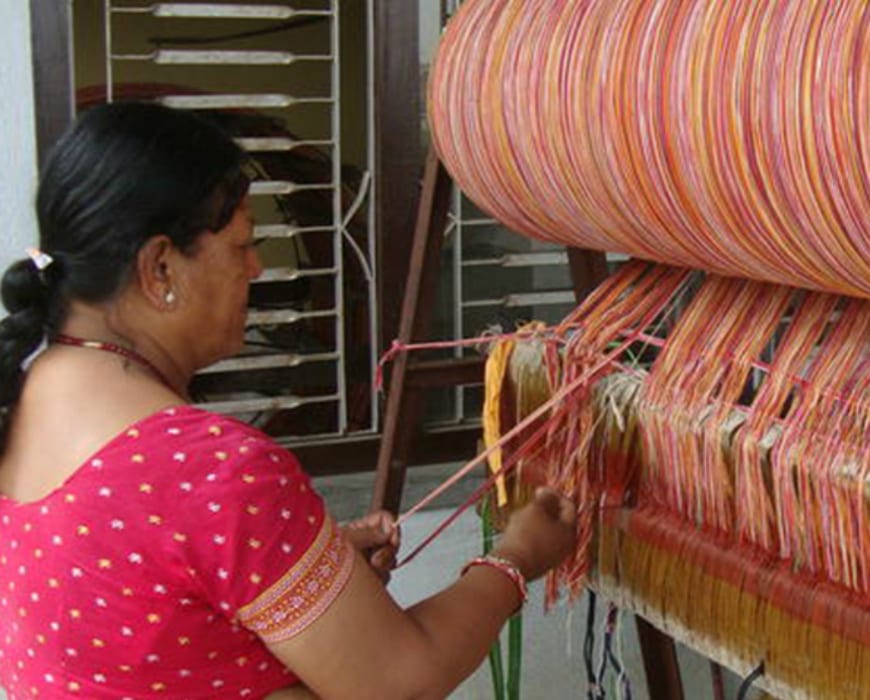 Association for craft producers
Association for Craft Producers (ACP) helps low-income artisans with design, technical management, marketing and a range of training courses in business and social issues. Artisans receive regular wages to supplement family incomes and improve their standard of living.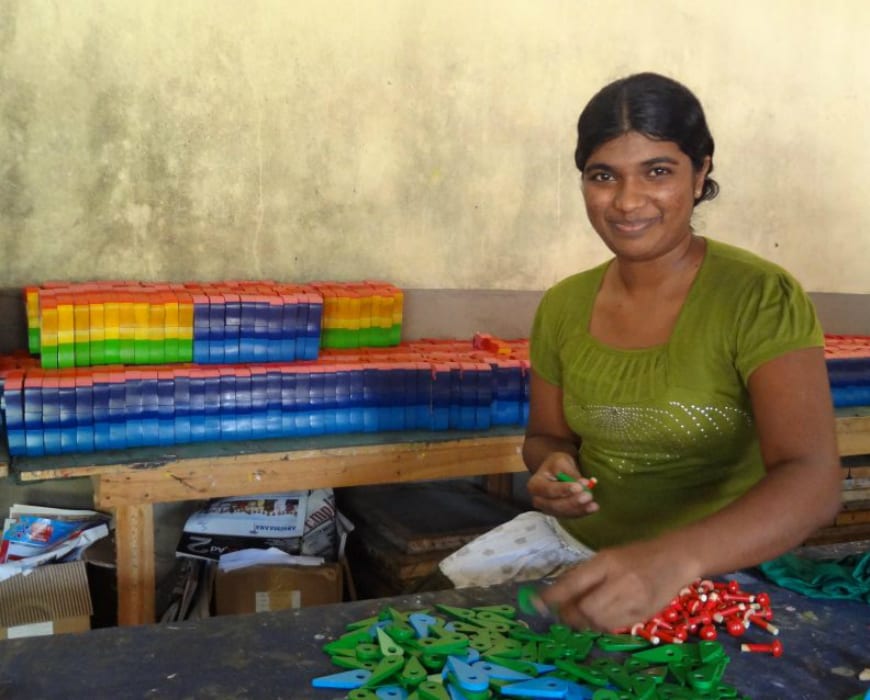 gospel house handicrafts
Gospel House Handicrafts provides employment and training to youth who work together in their workshop or who choose to work as independent contractors in their own homes. Home-based employment provides a valuable opportunity for women with small children to earn an income.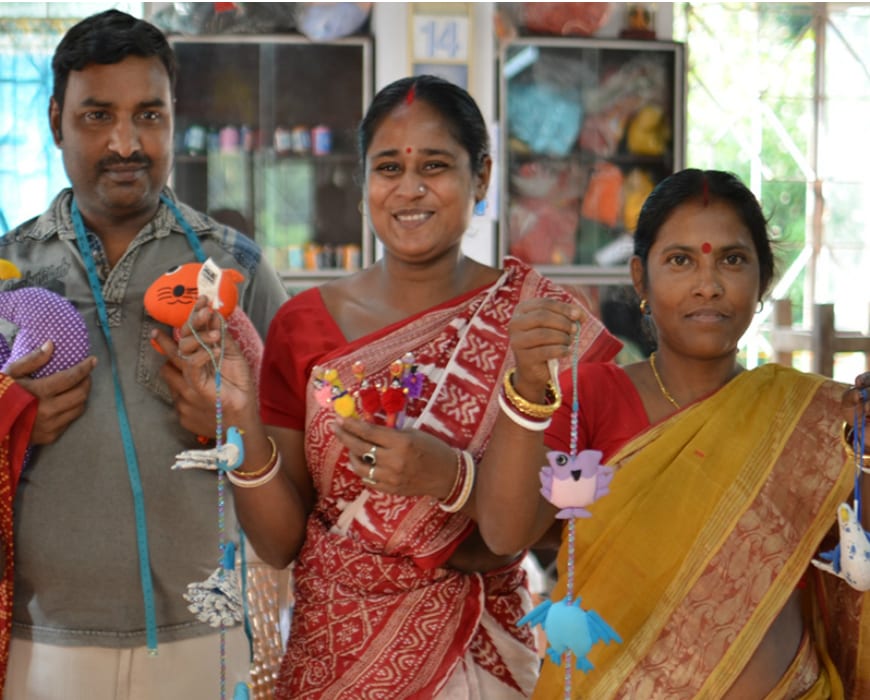 SASHA
Sasha is a leading non-profit organisation providing work to 2200 artisans around India. Sasha's mission is to empower the disadvantaged artisans, craftspeople and primary producers at the grassroots. Sasha's continuing efforts have resulted in developing craft communities, reviving dying arts and skills and inspiring new forms of creativity while providing vital livelihood support.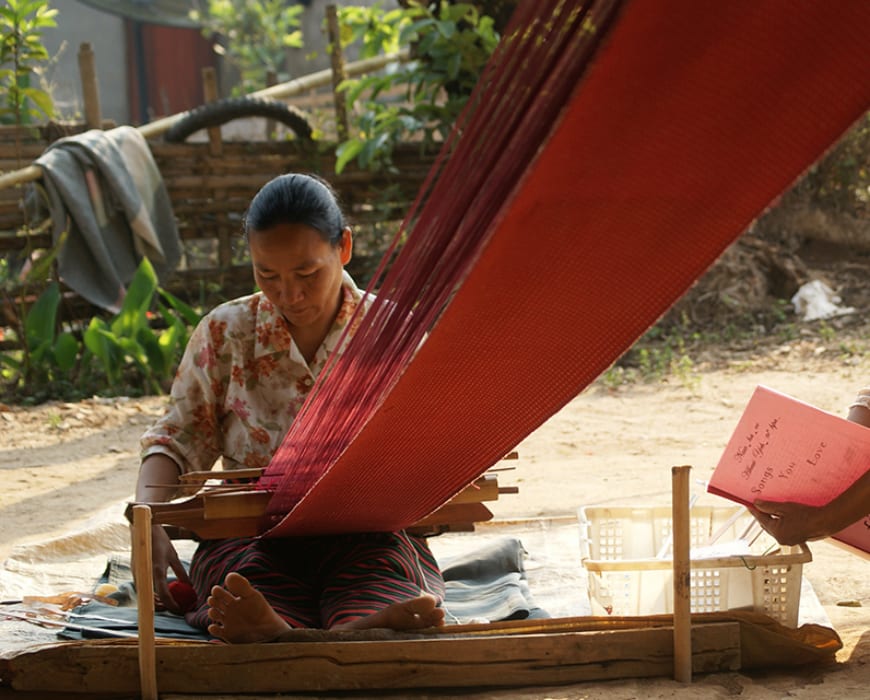 THAI TRIBAL CRAFTS
Thai Tribal Crafts co-ordinates products from seven hill tribes across 50 remote villages of northern Thailand. Preservation of traditional crafts, languages and customs helps retain the cultural identity of disadvantaged tribal minorities, and the income from craft work is an essential supplement to subsistence farming.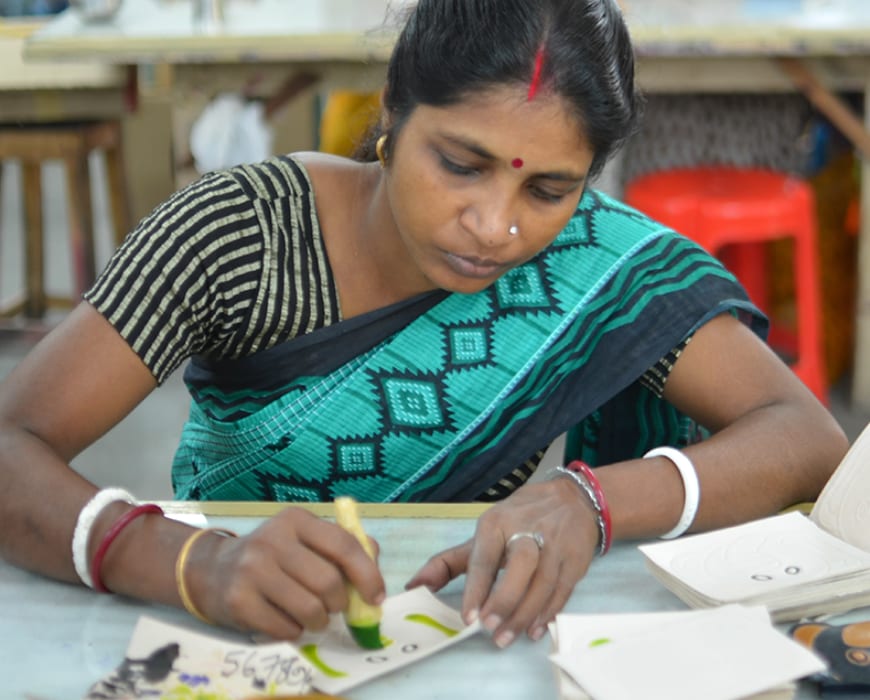 EQUITABLE MARKETING ASSOCIATION
The Equitable Marketing Association (EMA) was founded in Kolkata and is one of the oldest fair-trade organisations in India. The EMA strives to aid minority communities by marketing their handmade products around the world. They also have a commitment to sustainably, and aim to plant 10,000 trees per year in their artisan's local areas.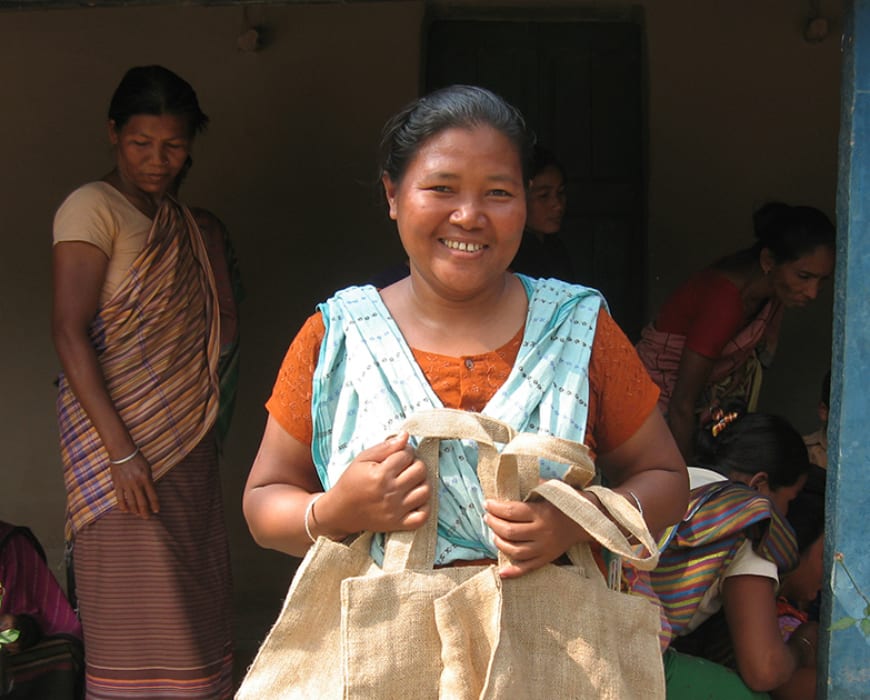 CORR – THE jute works
Our partner CORR – The Jute Works (CJW) is a non-profit organisation that tackles poverty in Bangladesh by empowering more than 7,000 female artisans to earn a living and thrive. Based in Dhaka, CJW is one of Bangladesh's largest exporters of jute textiles and handicrafts.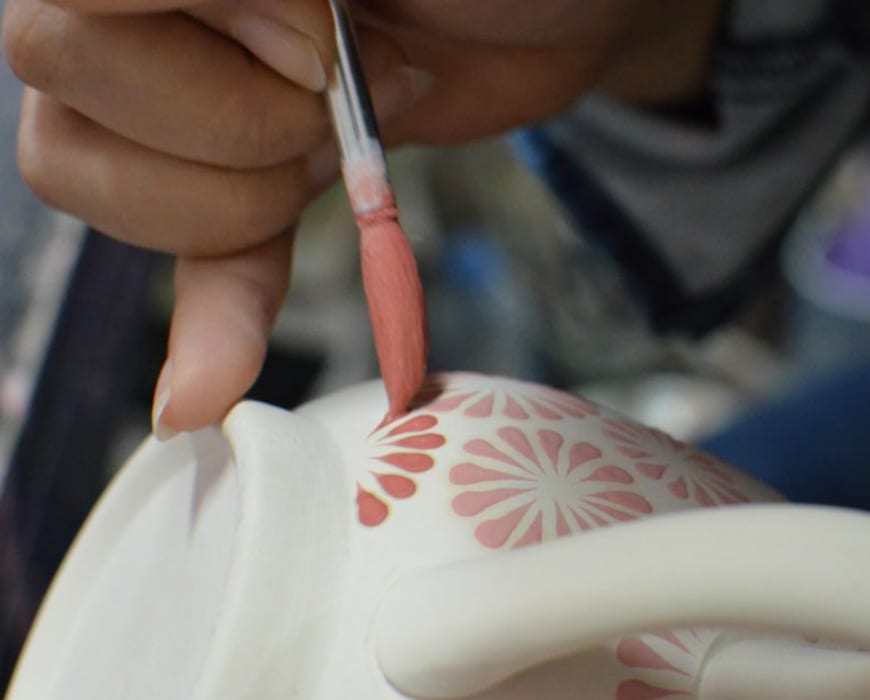 Craftlink
Craftlink is a non-profit organization that was set up by a group of international NGOs to help artisans, which were left out of economic progress in Vietnam. The organization saw that they could help these artisans help themselves, by assisting them to develop their skills, organizing them into production groups and giving them access to markets to sell their handicrafts. Craftlink organizes export sales to buyers around the world, as well as operating a shop in Hanoi.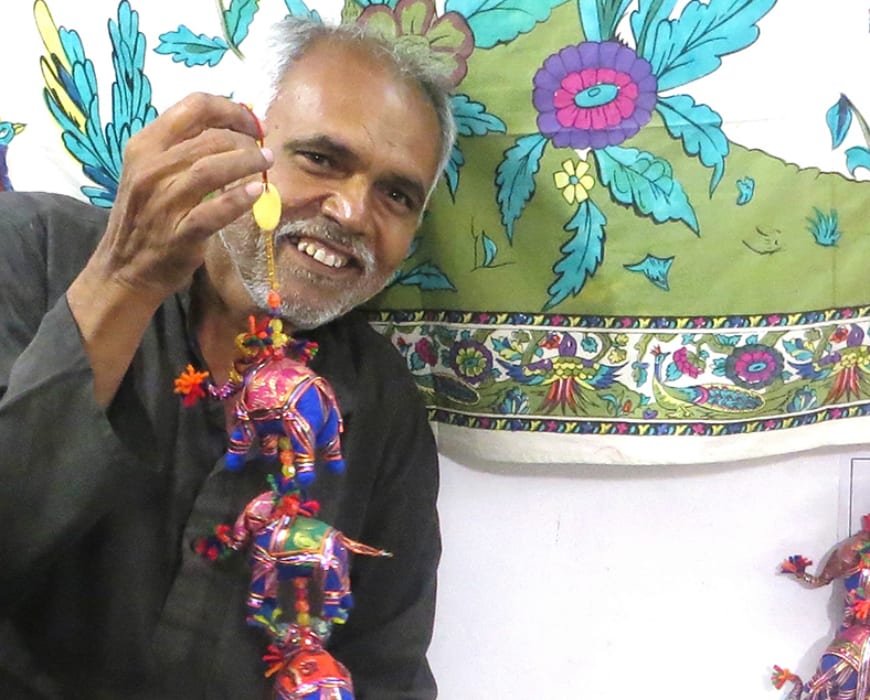 ASPIRATION international
Aspiration International assists many artisan groups throughout India to ensure the survival of their unique craft traditions. Working alongside approximately 30 producer partners, Aspiration International encourages their artisans to become self-sufficient through allowing them to set up their own workshops and employ other artisans.