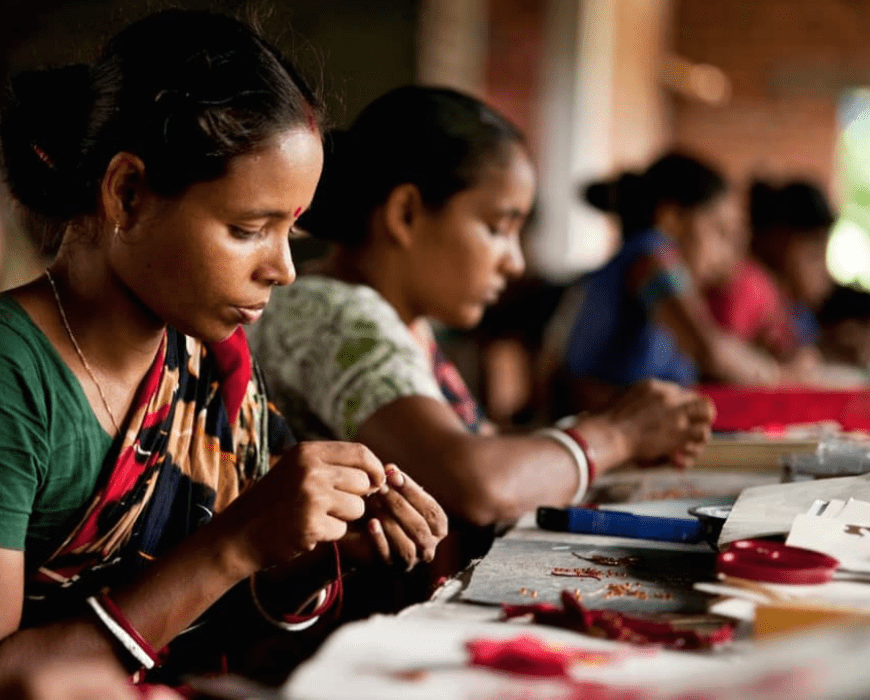 Prokritee 
Prokritee works with more than 1000 women in rural villages who run their own organisations. Savings programmes are set up at each enterprise and training is provided in adult literacy, leadership development and group management.
Yak Notebook
Recycled sari notebook
Leaf Print Notebook
Recycled Hogla Fibre Sari Basket (Small)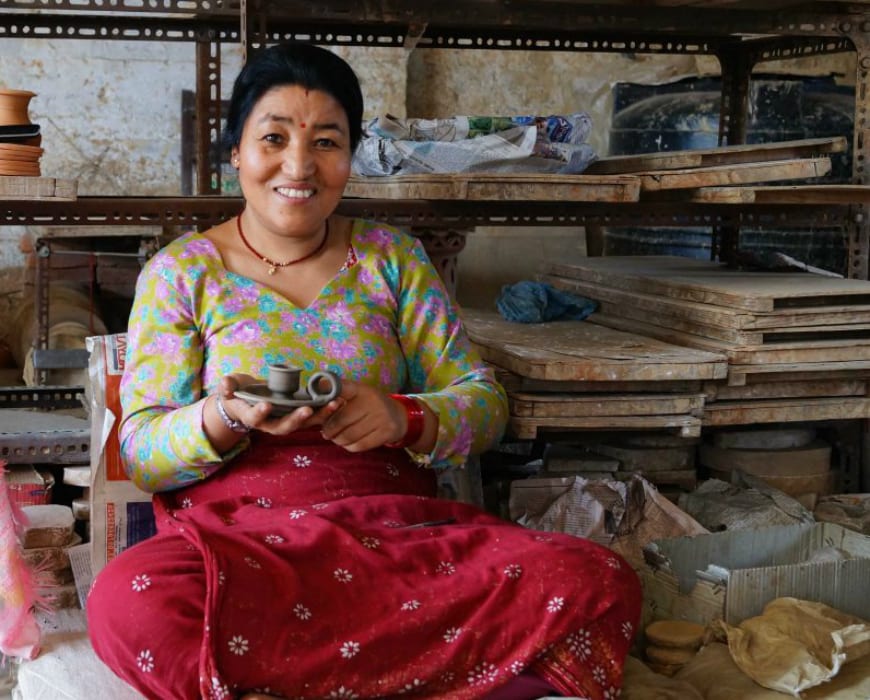 Mahaguthi
Mahaguthi provides markets, regular income and support to small producer groups, regularly investing in infrastructure and training for them. It also operates a large production facility where local employment opportunities are generated through work in textiles and paper making.
Mindfulness singing bowl
World map notebook
Ceramic paper cup
Buddist Tingsha Cymbals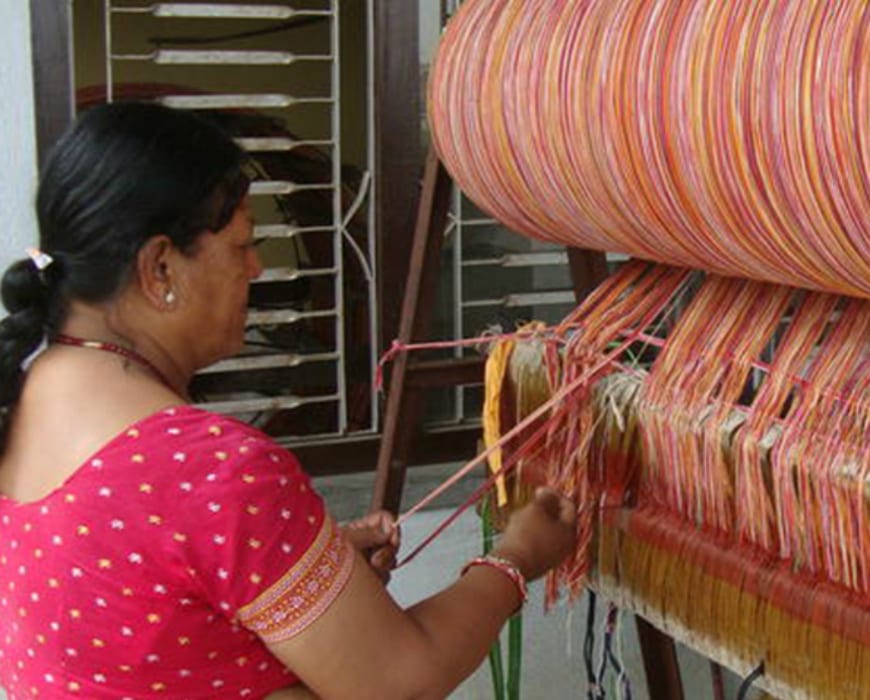 Association for craft producers
Association for Craft Producers (ACP) helps low-income artisans with design, technical management, marketing and a range of training courses in business and social issues. Artisans receive regular wages to supplement family incomes and improve their standard of living.
Felt Animal Finger Puppets
Felt Crown and Wand Dress Up Set
Striped Woollen Fingerless Gloves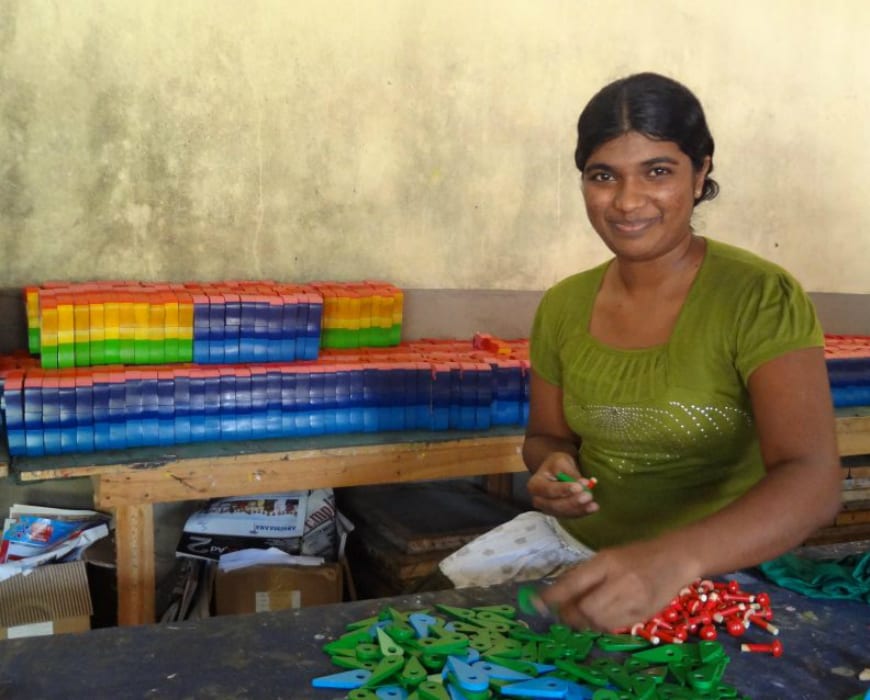 Gospel House Handicrafts
Gospel House Handicrafts provides employment and training to youth who work together in their workshop or who choose to work as independent contractors in their own homes. Home-based employment provides a valuable opportunity for women with small children to earn an income.
Elephant Alphabet Puzzle
Mini Farm Set
Blue Checked Car Push Along Toy 
20 Animals in a Bag 
Crocodile Pull Along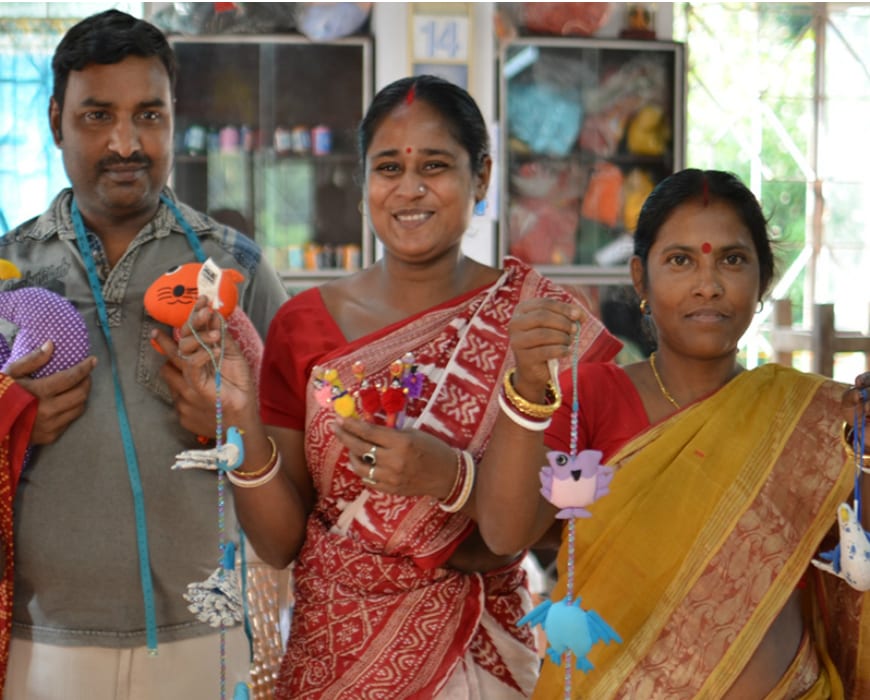 SASHA
Sasha is a leading non-profit organisation providing work to 2200 artisans around India. Sasha's mission is to empower the disadvantaged artisans, craftspeople and primary producers at the grassroots. Sasha's continuing efforts have resulted in developing craft communities, reviving dying arts and skills and inspiring new forms of creativity while providing vital livelihood support.
Eco-Leather Wallet
White Cushion Cover with Blue Owl Print 
White Cushion Cover with Orange Fox Print 
Patchwork Elephant 
Medium Kalamkari Rug 
Blue Kalamkari Rug
Reviving Face and Body Scrub 
Morning Glory Wool Cushion Cover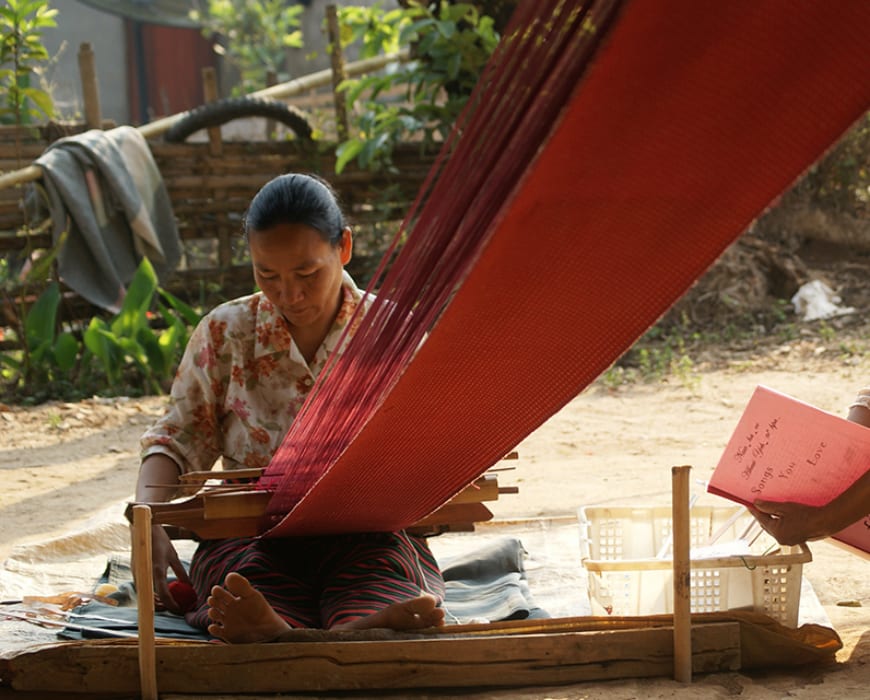 THAI TRIBAL CRAFTS
Thai Tribal Crafts co-ordinates products from seven hill tribes across 50 remote villages of northern Thailand. Preservation of traditional crafts, languages and customs helps retain the cultural identity of disadvantaged tribal minorities, and the income from craft work is an essential supplement to subsistence farming.
Wooden Pick-Up-Sticks Game
Connect Four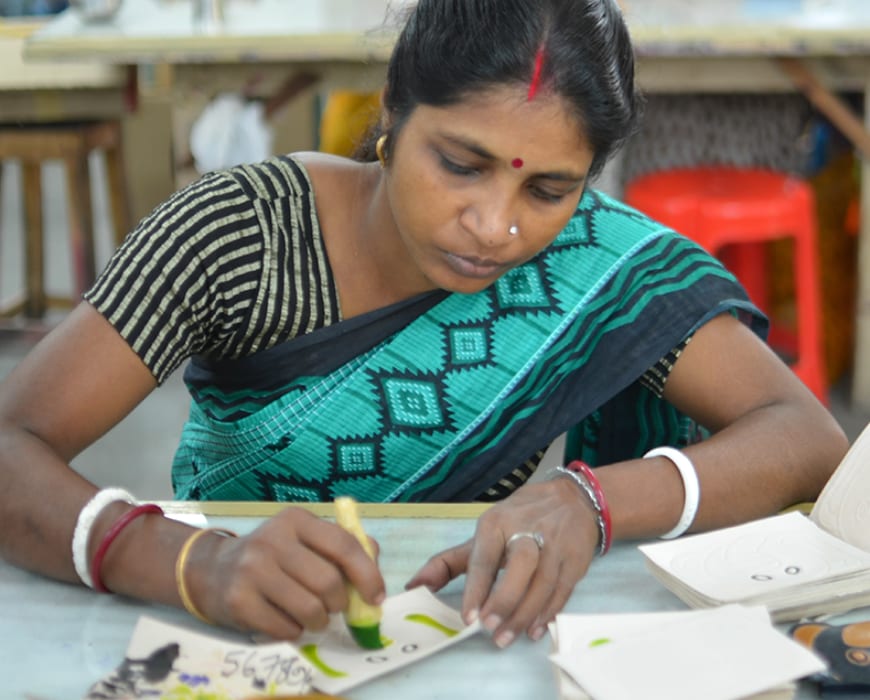 EQUITABLE MARKETING ASSOCIATION
The Equitable Marketing Association (EMA) was founded in Kolkata and is one of the oldest fair-trade organisations in India. The EMA strives to aid minority communities by marketing their handmade products around the world. They also have a commitment to sustainably, and aim to plant 10,000 trees per year in their artisan's local areas.
Black Leather Wallet
Nesting Babushka Dolls
Black Slouch Bag
Black and Cream Stripe Wool and Silk Scarf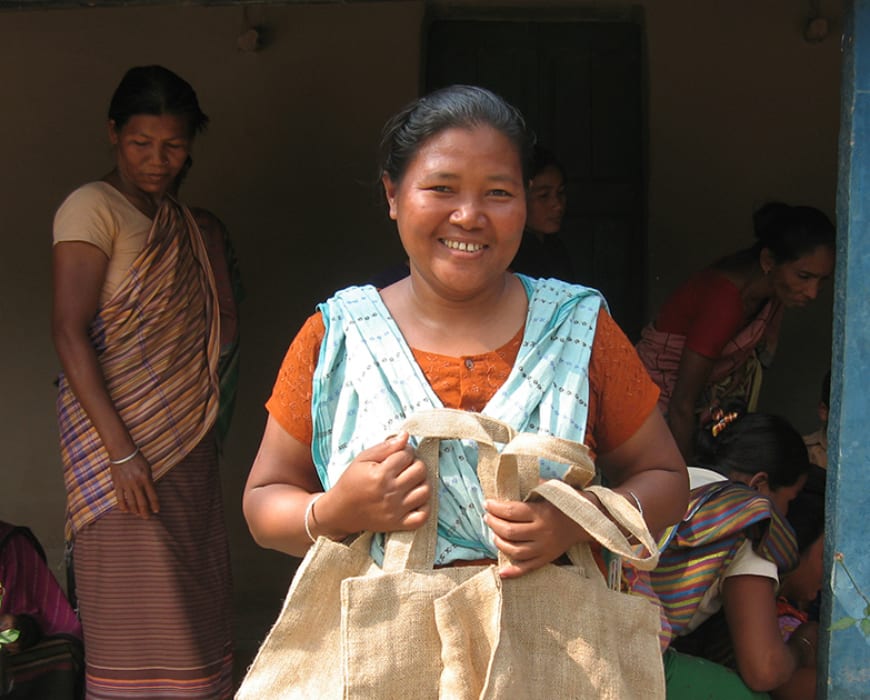 CORR – THE jute works
Our partner CORR – The Jute Works (CJW) is a non-profit organisation that tackles poverty in Bangladesh by empowering more than 7,000 female artisans to earn a living and thrive. Based in Dhaka, CJW is one of Bangladesh's largest exporters of jute textiles and handicrafts.
Recycled Sari & Jute Basket
Natural Jute String Bag
Natural Jute Basket with Black Border 
Brown Red and Orange Striped Lined Jute Bag
Jute Basket with Suede Handles 
Terracotta star decoration
Terracotta White Cat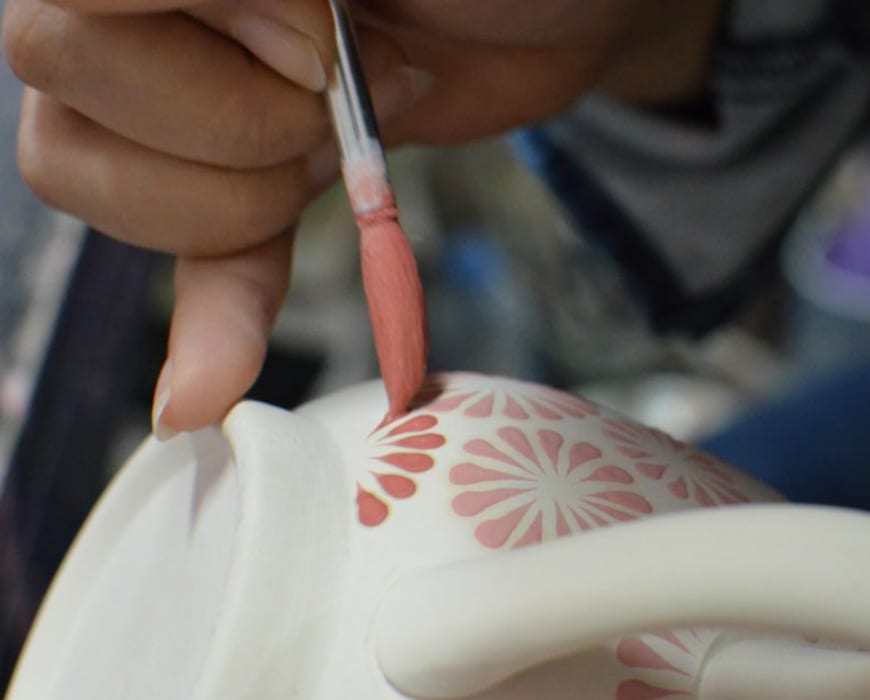 Craftlink
Craftlink is a non-profit organization that was set up by a group of international NGOs to help artisans, which were left out of economic progress in Vietnam. The organization saw that they could help these artisans help themselves, by assisting them to develop their skills, organizing them into production groups and giving them access to markets to sell their handicrafts. Craftlink organizes export sales to buyers around the world, as well as operating a shop in Hanoi.
Coconut bowl
Ceramic Moon Mug
Blossom Teacup 
Black Cat Mug
White Speckle Bowl 
White Speckle Plate 
Teal & Black Teacup 
Blue Stripe Cup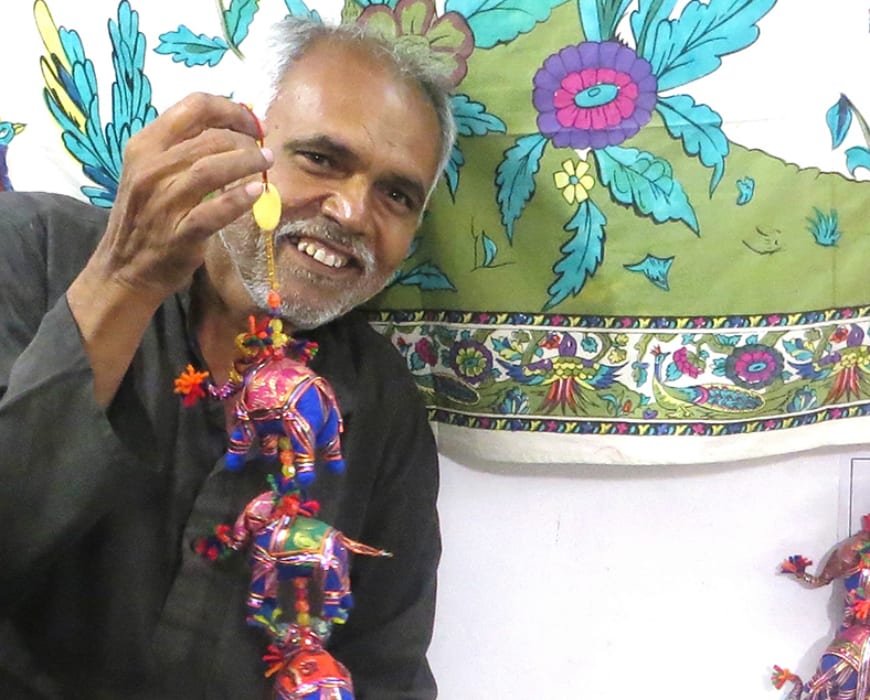 ASPIRATION international
Aspiration International assists many artisan groups throughout India to ensure the survival of their unique craft traditions. Working alongside approximately 30 producer partners, Aspiration International encourages their artisans to become self-sufficient through allowing them to set up their own workshops and employ other artisans. 
Copper & Stainless Steel Cooking Pot
Copper Curry Bowl
Mangowood Wall Hook Panel
European Circle Design Pillowcase
Queen Quilt in Soft Blue with Paisley Print
Hammered Steel Serving Platter 
Forest Birds Numdah Rug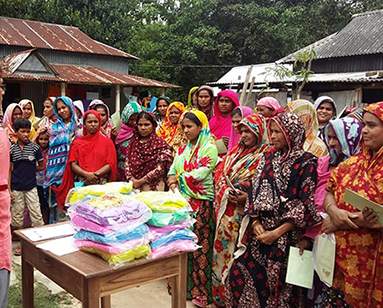 Dhaka Handicrafts
Dhaka Handicrafts work towards creating income opportunities for rural artisan families leading them towards self-reliance. Family welfare, gender equality and women's leadership are central to Dhaka Handicrafts, with approximately 16,000 people benefiting from their work.
 Medium Kaisa Dhaka Bowl
 Hogla Laundry Basket
 Hogla Storage Basket with Handle
 Small Kaisa Bowl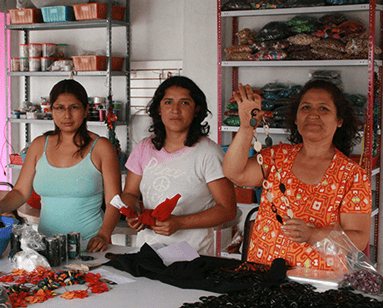 Allpa
Allpa assists artisan groups across Peru, reaching thousands of families in areas ranging from Cusco and Lake Titicaca in the Andes, to the desert town of Chulucanos and the Amazon rainforest area of Pucalpa. For most of these people handcraft production is their only source of income.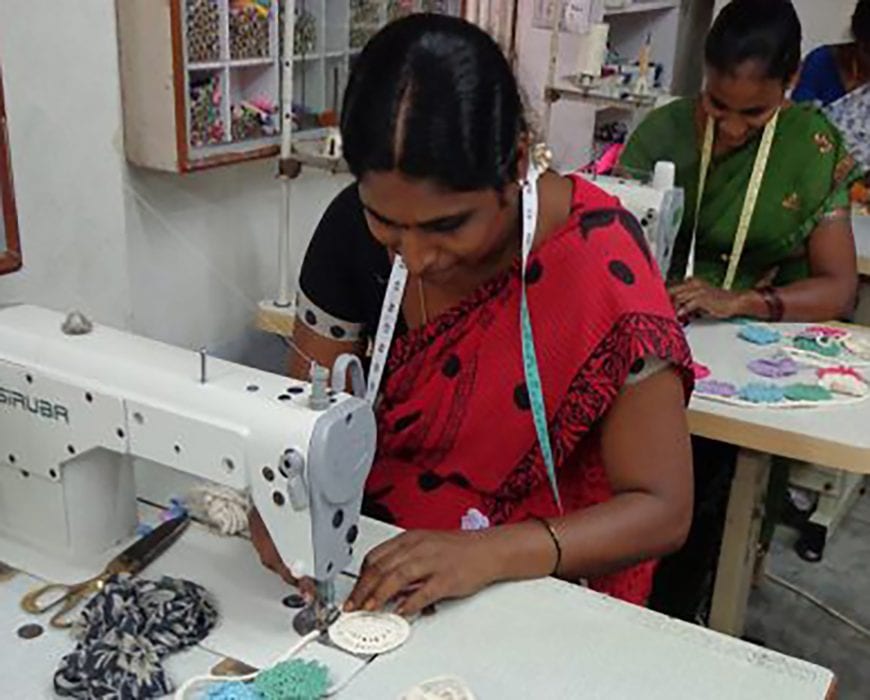 The Godavari Co-Operative
The Godavari region provides few options for employment and experiences severe natural disasters. The Godavari co-operative supports over 550 rural women and their families with essential income, education and medical support.
Baby's Cat Hat
Cotton Crochet Rainbow Bunting
Toy Bunny in Nautical Colours
Crochet Striped Bear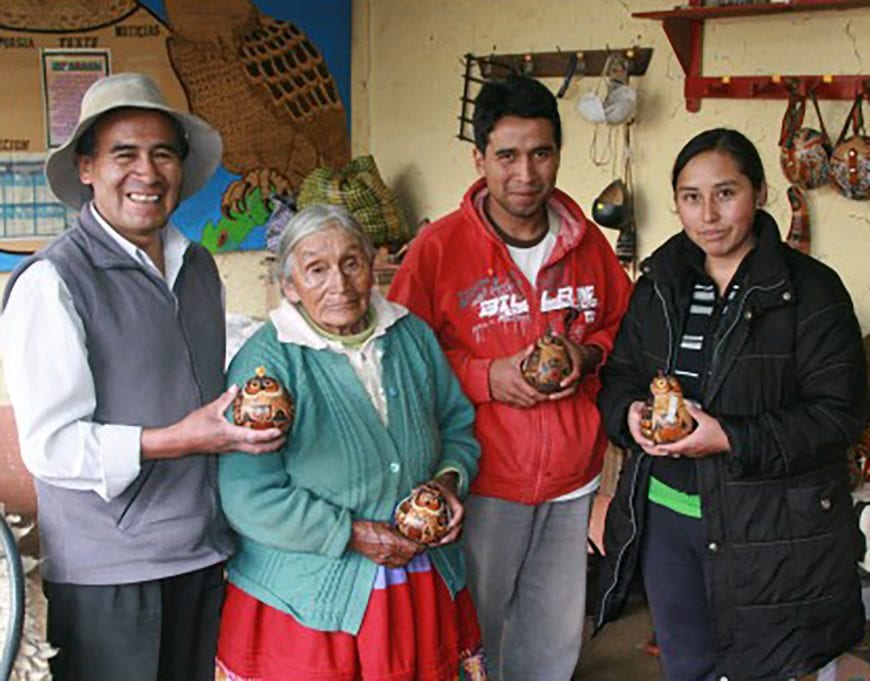 Manos Amigas
Manos Amigas partners with talented artisans from all over Peru to find new markets for their products, provide regular training and communicate trends in product design. Their work includes social services such as food programmes and providing school supplies for children.
 Baby's White and Grey Striped Booties 
 Baby's Grey Alpaca Chullo
 Alpca Cable Knit Fingerless Gloves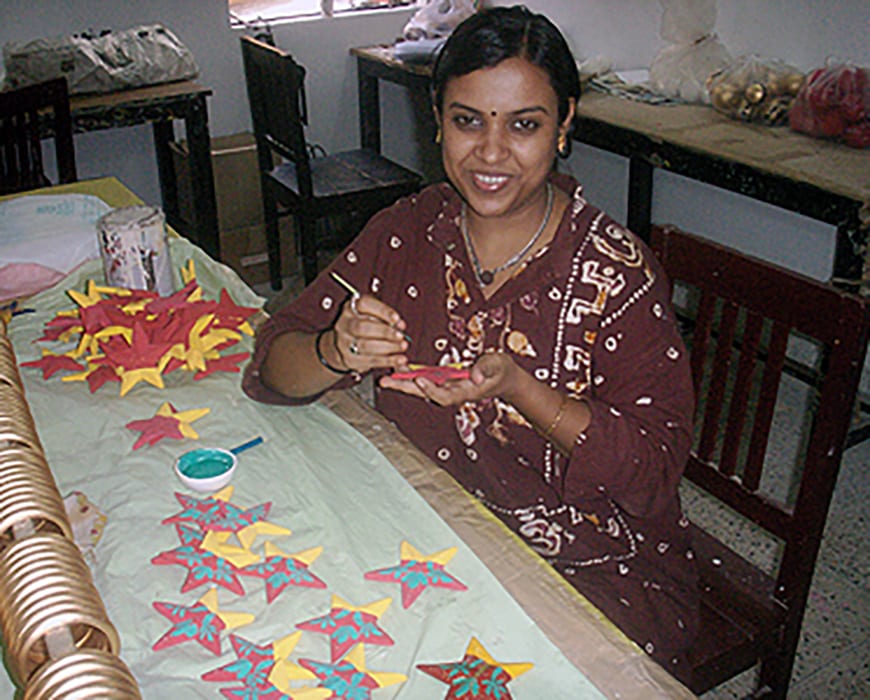 Silence
Silence is an award-winning association based in India. Silence works with people with hearing, visual and physical impairments, training them in various handcrafts. All artisans receive a regular salary, and medical benefits. The group is highly skilled in candle making and hand-carved wooden products such as incense holders and homewares.
Natural Pillar Candle 
Pack of 8 White Soy Tealight candles  
Happy Birthday Candles 
Pack of 3 Natural Taper Candles 
Mango Lassi Scented Candle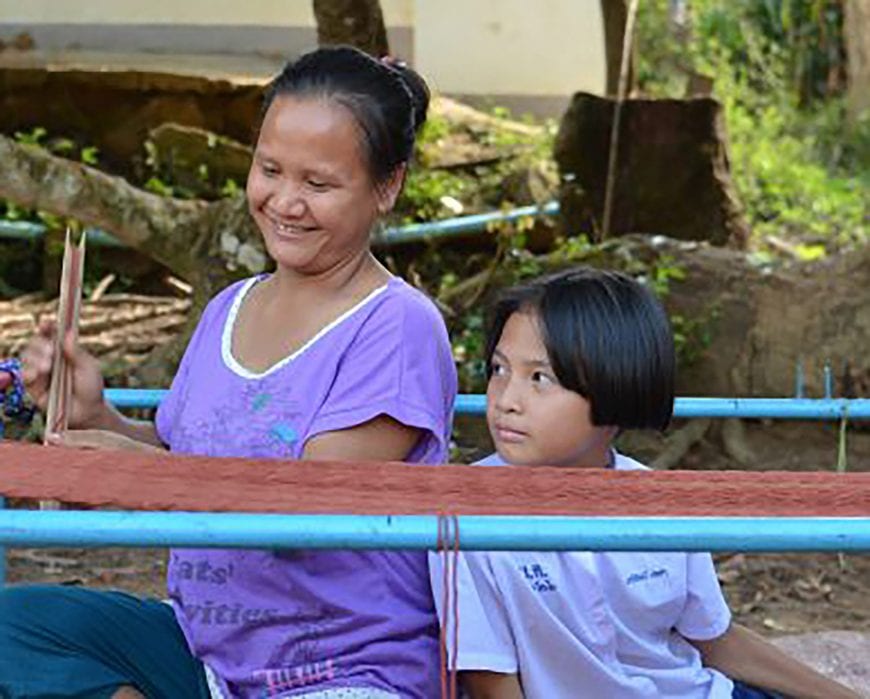 Thai Tribal Crafts (TTC)
Thai Tribal Crafts co-ordinates products from seven hill tribes across 50 remote villages of northern Thailand. Preservation of traditional crafts, languages and customs helps retain the cultural identity of disadvantaged tribal minorities, and the income from craft work is an essential supplement to subsistence farming.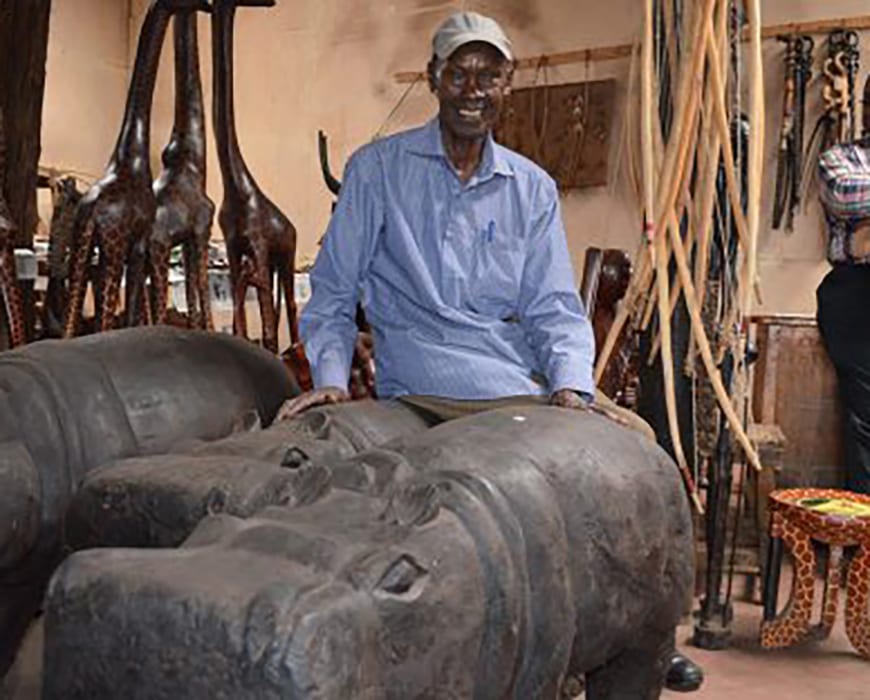 Undugu
Undugu was established to work with street children and support development work in Nairobi slums. Producer co-operatives are formed to provide income generation for over 800 families and groups throughout Kenya. Producers benefit from business training and health education.
Classic Chess Set 
House Shape Natural Candle Holder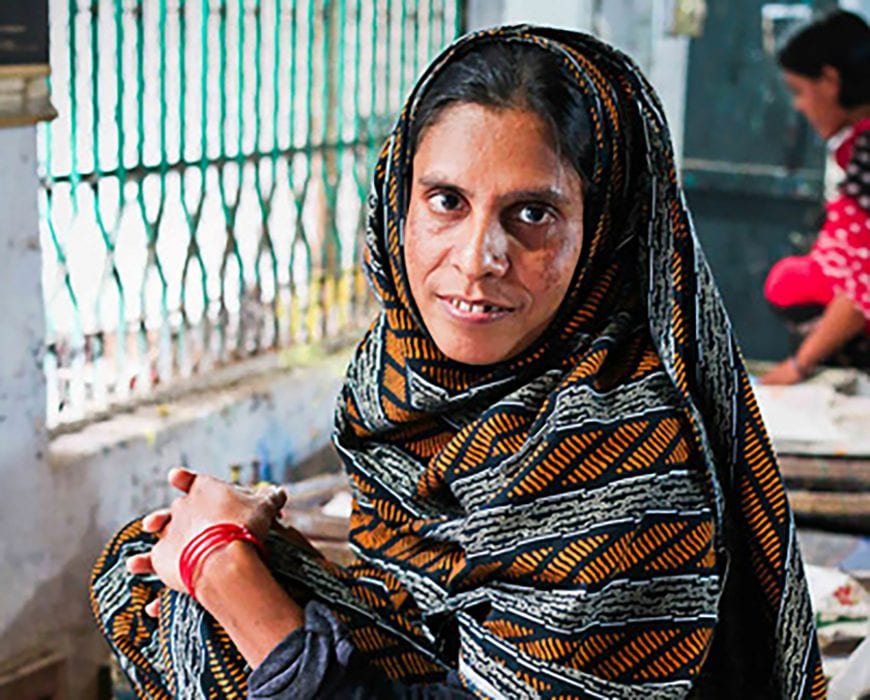 Saidpur Enterprises
Saidpur Enterprises works with female artisans in Bangladesh to develop business and leadership skills in an area with few other opportunities. Of the women who have been employed over the years, more than 1,500 have left to start their own small businesses.
Toy Box with Penguin Print
Toy Box with Yellow Lion Print