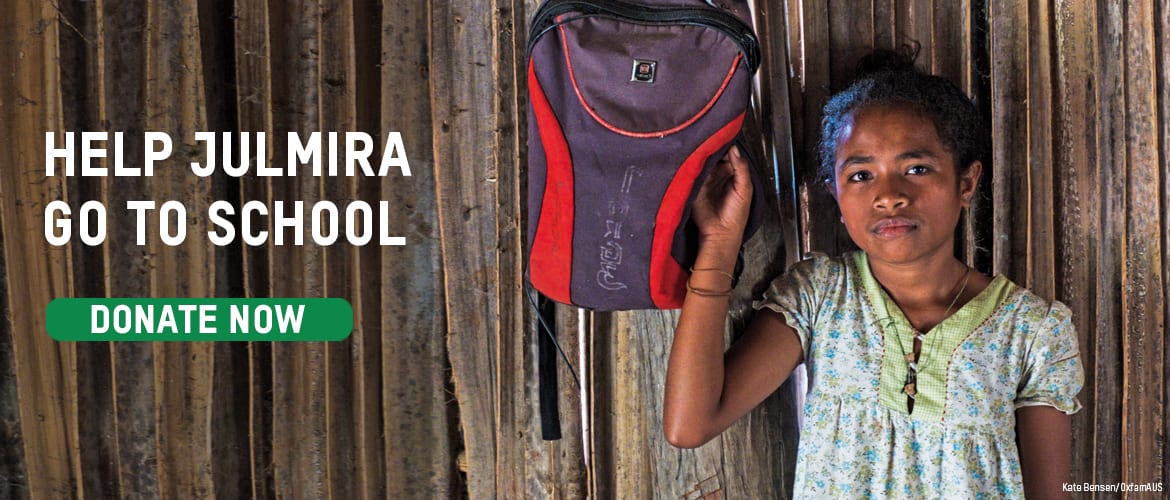 Breaking the poverty and malnutrition cycle.
In Timor-Leste, a lack of food and malnutrition means many children, like Julmira (above), miss school. Almost half of all children under five suffer from chronic malnutrition – one of the highest rates in the world.
The vicious cycle of climate destruction and poverty means many farming families struggle with very little food. Oxfam and local partners are working to provide training to farmers and to help them save for their children's education.
Will you help families avoid malnutrition and send their children to school?