Big Hearts, Connected World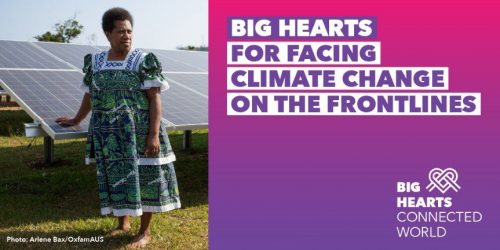 When the Coronavirus pandemic began in 2020, we joined together with 13 other NGOs to call on the government to provide vital support to overburdened and under-resourced nations, by boosting New Zealand's overseas aid and climate action.
Over 18 months, and after over 3000 petition signatures, 500 personal letters and postcards, and over 30 meetings with MPs, we saw the results of this collective effort in October 2021 when the Government announced $1.3 billion for climate action overseas between 2022 and 2025. This is a four-fold increase on the previous commitment! We are continuing to push for an increase in overseas aid in other areas such as on healthcare, social support and humanitarian relief.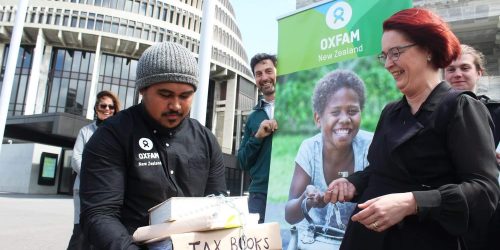 In 2018, the Fair Tax Now campaign focused on increasing tax transparency in Aotearoa as a way to stop multinational tax avoidance. Oxfam asked the government to make corporations publish country-by-country reports on their key financial information. This effort to open the books saw an 8000-strong petition and forced Parliament and Inland Revenue to engage in how New Zealand could increase transparency and stop tax avoidance.
We continue to support advocacy on tax transperency and other tax rules that benefit people in poverty through supporting the work of Tax Justice Aotearoa.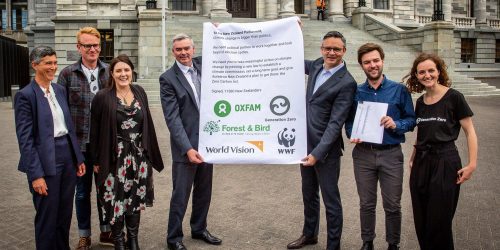 Ahead of the 2017 election, Oxfam, along with other international NGOs campaigned for New Zealand to have a plan to get to carbon emissions to zero by 2050. This was in support of a wider push, led by Generation Zero, for the 'Zero Carbon Act', a framework for how decisions on climate action would be made by the people in government.
Thousands of Oxfam supporters signed the Zero Carbon Act petition, and helped build the cross-party consensus that led to 119 out of 120 MPs voting in support of the legislation. This legislation was successfully passed in 2018, though with amendments that made it too weak to ensure New Zealand contributed our fair share of action, and ensure a climate-resilient future for our neighbours in the Pacific and beyond.