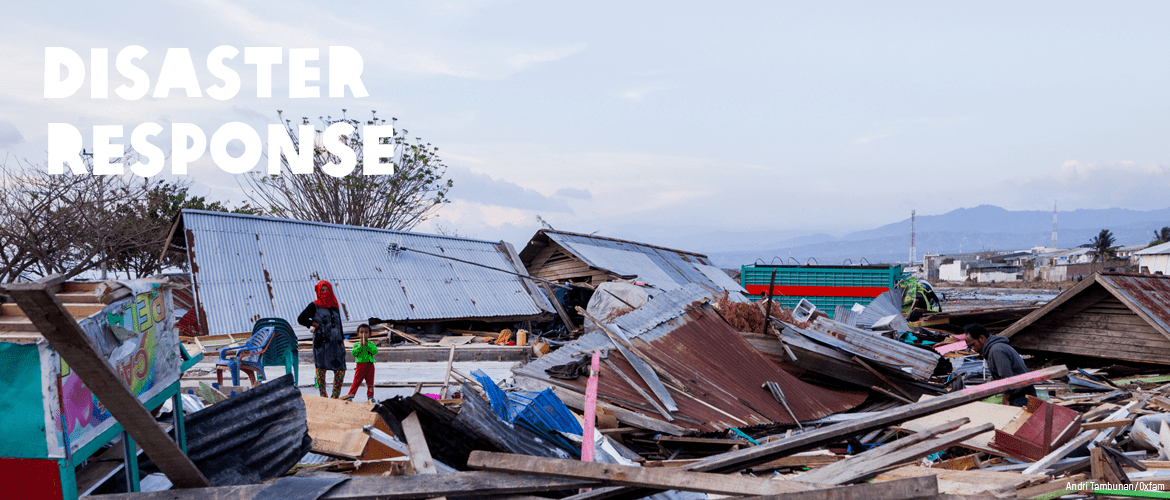 Oxfam can only launch a rapid response to crisis and disasters around the world because we have funds ready.
However, we still need funds to help us respond straight away to new emergencies and continue working in over 30 disasters worldwide.
Oxfam's work continues long after disaster strikes, including rebuilding livelihoods, managing conflict and providing water and sanitation.
The most intense cyclones, droughts and floods are getting worse because of climate destruction. This means we will have to launch disaster responses more frequently and allocate further time rebuilding resilient communities.
Your support can make a real difference to our work.