Our work is possible because of your generous donations and government funding.
Thank you for being a part of Oxfam's global movement to end the injustice of poverty. We wholeheartedly appreciate all those who continue to support Oxfam: our financial supporters, volunteers, interns, campaigners and corporate sponsors. With this ongoing support, we are confident Oxfam Aotearoa will continue to grow and that our work will continue to improve lives and bring us closer to a more just, inclusive, and sustainable world.
Our commitment to you is that your support goes to where the need is greatest. We are committed to using resources with wisdom and care.
Oxfam's audited Annual Report, including Financial Statements: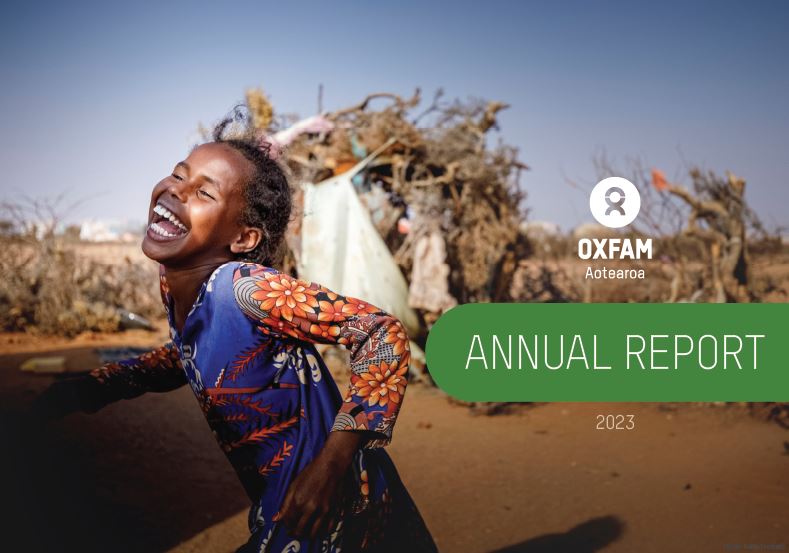 Donations to Oxfam Aotearoa go towards funding vital programmes, advocacy and campaigns and investing in raising money and awareness.
Here's how we use your generous donations:
We collaborate with and support trusted partners who live and work in the communities our programmes aim to support. Learn more about our current programmes and where we work here.
We work to increase the number of people who believe in a world without injustice and support our work. This means maintaining and growing the support and impact we have around the world.
You have the right to expect your donations to be professionally handled, your credit card details protected, the right receipt issued and your address details kept confidential. This requires up-to-date software, trained and qualified staff and a high standard of IT and security systems. We are committed to the highest possible standards for you.
You would also expect us to protect the safety of our staff, as a human rights-based organisation, we don't expect anything less. This has a cost in insurance, health and safety systems, training, and security services when our staff members travel to dangerous places overseas.
You also expect us to know whether the donations you have given us are making the difference you and Oxfam expect. We do not take this for granted. Quality and accountability are fundamental to what we do.  We check that your donations are going to the partners we have chosen, are having the local impact we planned together and that we are constantly learning from our projects so we can improve. This means we have trained and qualified experts whose job it is to make sure we are not just 'putting the money in an envelope and sending it overseas' – we know you trust us to do better than that.
You have the right to hear how your support is making a difference, and rightly expect us not to take the money and disappear. You have told us you like to hear what your money is achieving on Twitter, Facebook, Instagram and YouTube. You also appreciate our e-newsletters. This is an investment in your support for our work!
Administrative and fundraising costs include:
Credit card processing fees
Technology to process and receipt donations securely
Bank fees
Audit and transparency fees
Legal costs
Salaries for admin support staff
Telecommunications and computer equipment
Insurance
Office rent and maintenance costs
Oxfam Aotearoa is a current member of:  
Charities Commission (number CC24641)
Council for International Development
Public Regulatory of Fundraising Association (PRFA)