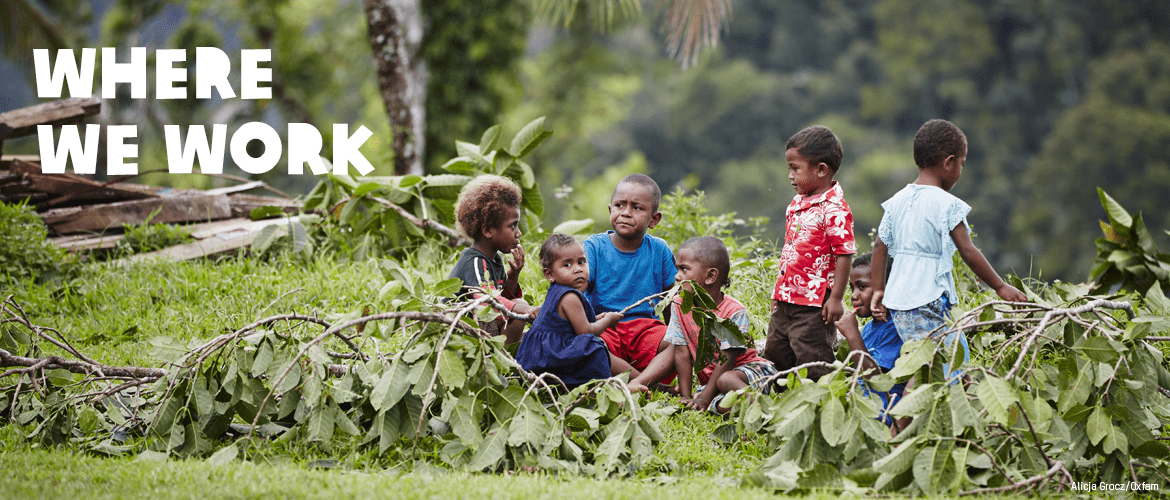 Together we can provide long-term solutions for communities in need.
Working with our local partners, we're active in more than 90 countries as part of the Oxfam International confederation. Our work tackles the root causes of poverty and we respond to emergencies to save lives and help communities to rebuild.
Oxfam New Zealand's work focuses on the Pacific countries of Tonga, Vanuatu, Papua New Guinea and Timor-Leste, as well as Bangladesh in South Asia. Discover more about our programs below.
Countries where Oxfam International works: