Ka riro te tāhuna i te kōkohu.
Changing lives with quiet generous giving.
Te Tāhuna Kōkohu Ethical Investment Programme will help Oxfam Aotearoa build its financial resiliency and self-sufficiency. Oxfam Aotearoa is launching this fund to secure our own long term financial strength and viability so we can continue to support change where it matters most, as well as to lead by example, ensuring that this wealth supports ethical businesses and business practices. Investing ethically sets the standard for good corporate citizenship and encourages other organisations to follow suit.
OUR VISION FOR INVESTMENT
We are committed to being a resilient, dynamic and sustainable organisation that adapts and improves in the face of a changing world. This means evolving and diversifying our income streams for longer term financial viability and strength. 
Investing ethically and sustainably
Ethical investment is the practice of selecting investments based on ethical or moral principles. This ensures our money and values are in alignment – giving us the power to allocate capital toward companies whose practices and values align with our own. Oxfam Aotearoa is launching this fund both to secure our own financial strength and viability as well as to lead by example, ensuring that this wealth supports ethical businesses and practices.

TE TĀHUNA KŌKOHU ETHICAL INVESTMENT PROGRAMME
Te Tāhuna Kōkohu is part of our pathway toward self-sufficiency, as donations to this fund will be invested in our Endowment Fund. This will enable more of Oxfam's fundraising income to fund our mission-focused work and allow the Fund to support administration.
The financial returns will be put towards the delivery of our mission, providing even greater impact across the Pacific and the wider world.
We use income generated through managed investments for things like:
Resilience in the face of unexpected circumstances, such as global pandemics, natural disasters and economic downturns.
Ensuring a higher percentage of our donations go towards our mission and projects, because overhead costs can be covered by the investment gains.
Extra research, expertise, advocacy campaigns and projects.
More work focused on climate breakdown adaptation and mitigation.
At the same time, this Fund will be investing in green, sustainable companies and industries, contributing towards a better future for all on a global scale. For Oxfam, environmental and social impact is always a priority, so we look to companies with a low carbon intensity and higher environmental, social or governance ratings, whilst avoiding those involved in human rights abuses, tax evasion, controversial weapons manufacture and fossil fuel extraction.
OUR PARTNER
We are partnering with Pathfinder, Aotearoa's award-winning ethical fund manager. Pathfinder invests with the aim of funding a lasting transformation to a more ethical world; one that is better and fairer for all inhabitants.
All donations to Te Tāhuna Kōkohu are invested in Pathfinder's award-winning Ethical Growth Fund. This is an ethical portfolio with a higher exposure to growth assets and a lower exposure to income assets.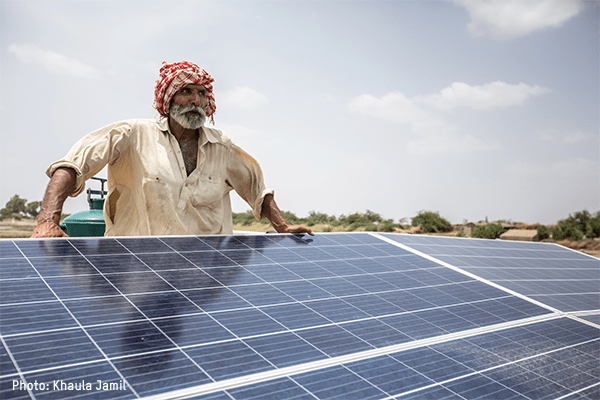 MEET SANDY STEPHENS
Te Tāhuna Kōkohu has been named after Sandy, who lives in Nelson – the region famous for some of the most exquisite bays and beaches Aotearoa has to offer.
Sandy is a long-time member of the 'OxWhānau'. She became familiar with Oxfam's work during her more than 40 years working throughout Africa, Asia, and the South Pacific. She served on Oxfam Aotearoa's Board from 1997-2006.
Sandy approached us with a vision of Oxfam's self-sufficiency, having been involved with another charity who have a successful ethical investment fund. She generously gifted the initial investment of $133,000 to kick start Te Tāhuna Kōkohu. Combined with other generous donations and bequest gifts this initial starting sum surpassed $1 million within the first year. Sandy's wish is to see this fund continue to grow and flourish with the support of other visionaries who share the same hope for Oxfam's future.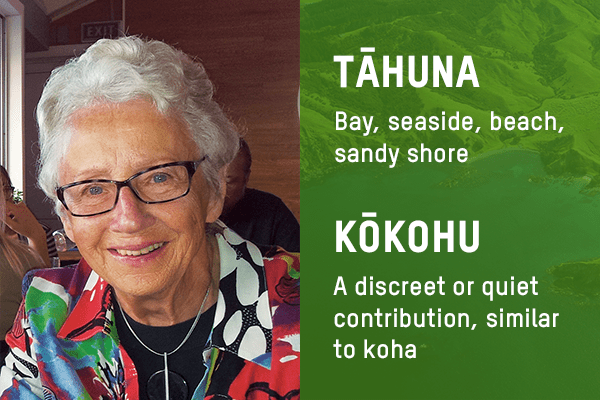 Sandy's strong core values of equality of opportunity, education for all, access to health and welfare services, independence and autonomy, personal integrity, and incredible commitment to using her time and skills to support local and overseas communities have been a true inspiration to us all. 
Learn more about Sandy's vision and inspiration for Te Tāhuna Kōkohu here. We're relying on ethical investors like Sandy, and like you, to keep this growing.
OXFAM'S COMMITMENT
Donating to Te Tāhuna Kōkohu is one of the best ways to support our work. In return, we promise that:
We will remain transparent and accountable. You can read our annual Impact Reports here.
Alongside Pathfinder, we will remain vigilant when it comes to making sure your donation and those of other investors are being used ethically so that the fund has the most positive impact possible.
We are always here. If there is anything you want to know about your investment or the communities you are helping to thrive, please get in touch.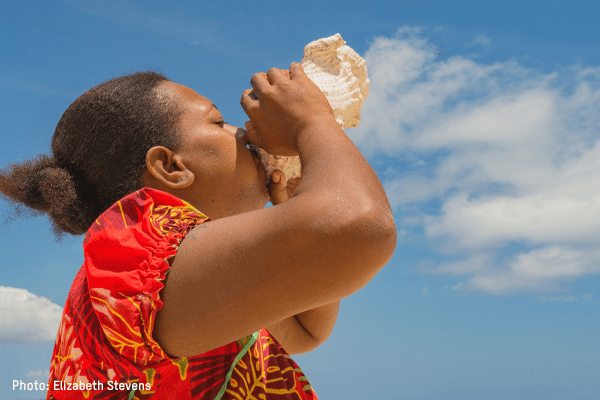 Holding ourselves accountable
Oxfam's Board have collectively agreed to a 'Statement of Investment Policy & Objectives' (SIPO), the purpose of which is to document the decisions Oxfam's Board have made on the investment management of its assets. The SIPO:
Specifies overall investment strategy and objectives
Specifies the investment beliefs and philosophy
Details the investor parameters and benchmarks
Specifies the terms of the investment mandates and constraints on the Board
Details the reporting required by the Board
Therefore, even when our Board Members change over the years, we have documents in place to ensure the original ideas, principles and goals for Te Tāhuna Kōkohu will remain and be upheld.
YOUR OPPORTUNITY
Your contribution will go towards Te Tāhuna Kōkohu, and a more just, sustainable future.
We understand that usually, when you invest, you do so because you're hoping the investment will make a financial return for you or your family. However, unlike regular investing, where profit is the sole outcome, ethical investing is about generating wealth and well-being. The financial returns will be put back into Oxfam and the incredible work we facilitate alongside in-country partners, but the social and environmental returns that your investments help fund will be for everyone around the world to enjoy, including you and your family. Perhaps think of it like this proverb: "The true meaning of life is to plant trees, under whose shade you do not expect to sit."
Due to the nature of this fund, we are asking for donations starting from $5,000.
Feel free to reach out by calling us on 0800 600 700 between 9am – 5pm Monday to Friday.
YOUR ETHICAL GIFT
Whether you choose to contribute towards the Endowment Fund as an individual, through your business, or via a trust or foundation – we are so grateful for your support and look forward to welcoming you into the fund.