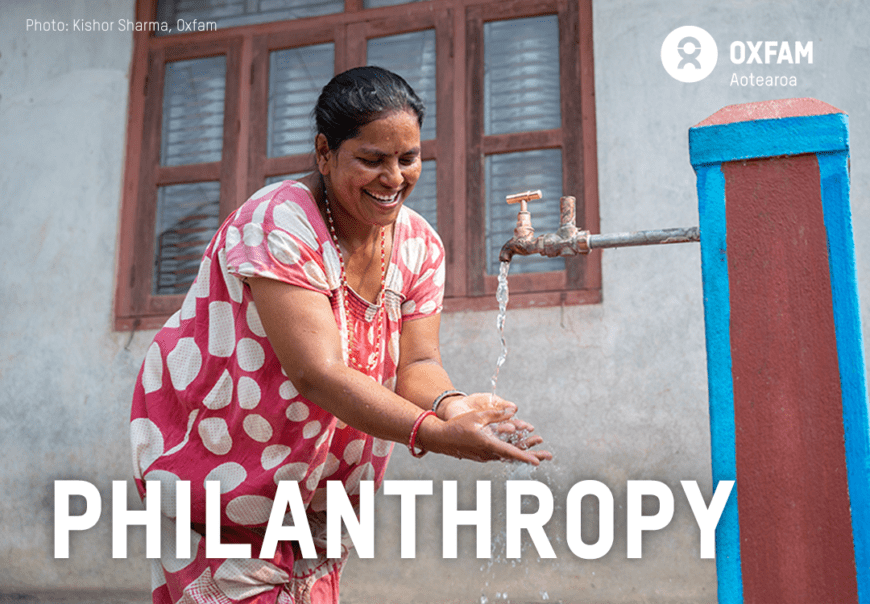 You can transform lives through Philanthropic support
Philanthropic giving offers you a crucial role in helping Oxfam fight poverty. Making a big gift to Oxfam makes a big difference.
Your involvement and ongoing support enables us to save lives and implement projects that put an end to inequality, poverty and injustice.  
What's more, the gift you prove empowers us to plan further ahead, respond with greater speed and effectiveness, remain innovative, resilient and strong so we can continue to support change where it matters most.
A fairer world is possible.
Philanthropy is a personal experience. We aim to build deep, long-term relationships with individuals, trusts and foundations who can support us with significant gifts and believe passionately that we can achieve effective lasting change.

We provide a personalised service; we will get to know you so we can understand your values and vision for your philanthropy.
You will receive invitations to Oxfam Aotearoa events, private briefings with our program specialists and campaigners.
Regular impact reports, so you can see the difference your commitment has made.

We work in more than 90 countries around the world, reaching millions of people each year through our emergency response and development work.
You can trust us to make the most effective use of your gift, whether you donate an unrestricted gift, choose a specific development project or emergency relief fund that is of particular interest to you, or donate towards Oxfam's future through our ethical investment fund.
Here are the number of ways you can provide this support:

Give a one-off unrestricted donation to Oxfam and make a big difference today, we will utilize the funds where we need them most. To make an unrestricted donation to Oxfam click here: $5000, $10,000, $20,000, other.
Support our development programme Kōtui designed to benefit more than 200,000 women and girls in the Pacific through policy change, improved governance, and increased access to climate finance
Support our What She Makes campaign, we are trying to raise $130,000 to get a fair living wage for women working in factories overseas making our clothes.
Make an investment in Te Tāhuna Kōkohu our ethical investment programme. Safeguard Oxfam's future.
Donate towards our Disaster Response fund, with this Oxfam is able to act quickly whenever disasters occur around the world.
Leave a gift in your Will, this incredible act of generosity will transform lives and help end the injustice of poverty for generations to come. For more information, please click here.

Oxfam collaborates with institutions, trusts, foundations, major donors and the private sector. These invaluable partnerships provide a combination of expertise, influence, and financial support.
We recognise and honour the directives of each partnership, acknowledging that your support holds the power to create a tangible and lasting impact. We are committed to working closely with you to ensure that your contribution is maximized to create a better world for all.
TRUSTS AND FOUNDATIONS
Our collaborations with Trusts and Foundations are built upon a profound commitment to forging a more compassionate and equitable world. We will collaborate with you to optimise the impact of your support empowering us to implement enduring initiatives addressing the underlying factors of poverty on a global scale.
CORPORATE PARTNERSHIPS
Oxfam collaborates closely with corporate partners across a wide spectrum of initiatives. Our joint efforts are directed towards combatting global poverty and the entrenched inequalities that perpetuate it. 
BRAND AND SPONSORSHIP OPPORTUNITIES
Sponsoring Oxfam is an excellent opportunity to both support a noble cause and increase visibility among your customers and our supporters.  
Do you have a product that you believe could compliment Oxfam's initiatives? We're keen on discussing potential collaborations and brand opportunities.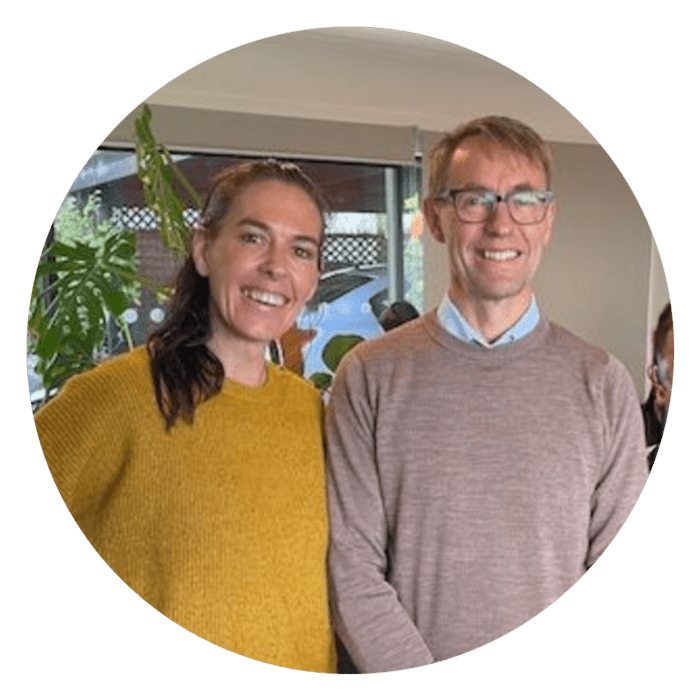 Get in touch
To find out more about any of the above, or to discuss a particular area of interest for you, please contact me, I look forward to connecting with you.
Brenna Gotje, Philanthropy Manager
Email: brenna.gotje@Oxfam.org.nz
Phone: 021 0880 7200